Huawei recently launched the new HUAWEI MateBook E, an ultra-slim 2-in-1 laptop that is incredibly light and thin, extremely portable. It also brings the first-ever OLED Real Colour HUAWEI FullView Display on a laptop. The new HUAWEI MateBook E is specifically designed for those who wish to stay productive on the go.
Boasting a versatile hybrid design, smart interaction features, pro-grade performance and outstanding Super Device features. It is a powerful productivity tool combining the advantages of traditional laptops and tablets to help users get work done faster and more efficiently. It is the perfect 3 screens-in-1 laptop because it depicts the complete experience of PC, tablet and smartphone in one device.
Consumers want more flexible, versatile tools for their mobile productivity needs
By now, the term mobile productivity shouldn't be new to anyone. This is especially true with the rise of online collaboration platforms, which provided new ways for people to communicate with peers and colleagues. In addition, shared office spaces are booming in many cities. People are no longer bound to physical office spaces and are instead gravitating towards more mobile and decentralised means of working – a trend that has been further catalysed by the pandemic. The number of remote workers has soared with real-time online collaboration tools, calls and video conferences replacing face-to-face meetings as the primary means of information exchange.
This modern work mode is also in a constant state of change. The word 'office' is no longer defined by the office cubicle, but has become a noun defined by the range of places that people can work in. In view of this change, and spurred by the desire for true mobile productivity, consumers are looking for more versatile devices that can satisfy their needs across a wider range of scenarios. This is what makes the HUAWEI MateBook E more significant to the consumers.
HUAWEI MateBook E addresses the shift in consumer demands with change
Regardless of what work you do, the Huawei MateBook E can assist with your day-to-day schedule: You can make video calls, edit spreadsheets and review documents from anywhere. It is a fantastic and versatile device for so many things. Despite being a single device, the HUAWEI MateBook E offers three distinct experiences – you can use it in Laptop mode, Tablet mode, or Smartphone mode. It can be switched seamlessly to fit your needs. You can complete work on your commute using it as a tablet, and send that document you need to read directly to your smartphone for ease.
The Huawei laptop also features an OLED display while supporting P3 wide colour gamut and pro-grade colour accuracy. All that is combined with a screen-to-body ratio of 90% to offer a great user experience.
The new laptop expands on the HUAWEI Super Device capabilities with innovative multi-device connectivity features. This laptop can connect wirelessly with compatible smartphones such as the newly launched HUAWEI P50 Pro and with monitors like the HUAWEI MateView via a USB-C cable or wirelessly providing you with futuristic multi-device collaboration and cross-device file sharing with simple drag and drop gestures.
The innovative Collaborate Mode enables cross-platform interactions, allowing you to transfer content such as text, images and documents between connected devices with a simple drag and drop!
Based on Huawei's distributed technologies, PC-Smartphone Multi-screen Collaboration features help bridge the gap between Windows and Android operating systems at the ground level, enabling seamless cross-device collaboration, file sharing and multi-screen control.
Under Multi-screen Collaboration, the recently launched HUAWEI P50 Pro can be connected with the HUAWEI MateBook E to form a powerful Super Device. Once connected, the laptop can access mobile files, and open up to three mobile app windows while the smartphone can function as the PC's thumb device, enabling distributed folders and making cross-device file management easier than ever.
Moreover, users can connect the laptop with the HUAWEI MateView via cable or wirelessly to have an extra screen providing you with an immersive viewing space. The benefits of having this trio set-up is the easy one-slide swapping of wireless and wired connections which lets you easily switch between work mode, and personal mode.
The Windows 11 software comes with widgets and touch features, making the tablet user experience more intuitive than ever. When paired with HUAWEI M-Pencil (2nd generation), users can freely scribble down their thoughts on the device. If you create content, you can to tap into the powerful Windows app ecosystem for things like editing photos, creating presentations, writing papers, drawing images, or adding markups to documents.
You can also utilise the HD camera at the back of the device to take great photos. Outside the work environment, the multimedia experience it offers is also outstanding, thanks to its HUAWEI OLED Real Colour FullView Display reproducing faithful colours and the sound system pushing out immersive sound effects. As a pro-grade laptop, it has an 11th Generation Intel® Core™ processor
In a time when flexibility is becoming more and more important in the workplace, consumers are demanding better tools for work, opening new doors for 2-in-1 laptops to grow in the market. With powerful performance, great portability, smart interaction and support for Huawei's all-scenario ecosystem, HUAWEI MateBook E is ready to empower consumers to become more productive mobile workers. The launch of this laptop may also have a catfish effect on the market, reinvigorating this segment.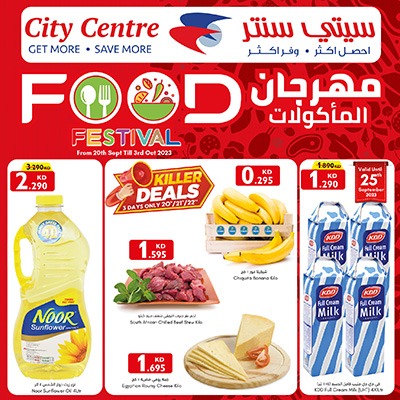 Read Today's News TODAY...

on our

Telegram Channel

click here to join and receive all the latest updates

t.me/thetimeskuwait