His Excellency Nelson Valencia Garcia
Strong and friendly relations between our two countries go back to the early 1960s when Honduras recognized the sovereignty of the newly independent state of Kuwait, said His Excellency Nelson Valencia Garcia, Ambassador of the Republic of Honduras to the State of Kuwait, at the start of an exclusive interview with The Times Kuwait.
The envoy added, "We also extended our full backing to Kuwait during the invasion that took place in August 1990, and called for the immediate withdrawal of all Iraqi troops from the country and restoration of the legitimate government and its rightful leaders. This firm support for Kuwait's just cause at a critical juncture was, and I must add is, still highly appreciated by the government and people of Kuwait."
A veteran of diplomacy, Ambassador Garcia joined his country's ministry of Foreign Affairs in 1984 and worked his way up the ranks. The ambassador served in his country's missions in various world capitals, including in the Latin American nations of Uruguay, Dominican Republic, Ecuador and Mexico. In 2002, he was appointed for the first time to the Arab world and began an extended term at the Honduran embassy in Cairo, Egypt. He then returned to Honduras to serve as Director of Foreign Policy at the ministry's headquarters in Tegucigalpa, where he worked closely with the diplomatic community in the Honduran capital.
"In late 2013, I arrived in Kuwait and immediately went about setting up and opening the first Honduran embassy in the country and presented my credentials to His Highness the Amir Sheikh Sabah Al-Ahmed Al-Jaber Al-Sabah on 27 January, 2014," said the diplomat who is also accredited as non-resident ambassador to the United Arab Emirates. "Kuwait is represented in my country by His Excellency Sameeh Johar Hayat, the Ambassador of Kuwait to Mexico and the non-resident ambassador to Honduras. The government of Honduras places great importance on its relations with the Middle-East region, and in particular the six-nation GCC bloc. Our government is actively looking at various ways and means of strengthening our presence in this part of the world," said Ambassador Garcia.
"Since arriving in the country, I have been directing all my efforts to strengthening bilateral relations between our two countries in all domains, including political, economic and investment fields. Our diplomatic and political relations with Kuwait are based on principles of mutual respect, cooperation and, in our shared policies on international issues. These relations are definitely set to receive a boost with the planned visit to Kuwait by our president in the near future," noted the envoy.
Elaborating on economic ties between the two countries, the diplomat stated that there were plenty of trade and investment opportunities in Honduras that could be profitably realized through Kuwaiti participation. It is worth noting that economic growth in Honduras during the last few years has averaged four percent a year, which is an acceptable rate of growth in Latin America.   "There is ample potential for investments in small, medium and large-scale projects in the infrastructure, industrial, energy, mining and agriculture sectors," stated the ambassador.
The diplomat went on to add, "Our bilateral economic relations with Kuwait are expected to improve further with the visit from 22 to 25 November, 2014 of a high-powered Honduran delegation to Kuwait. The delegation will be headed by the Undersecretary of the Ministry of Foreign Affairs and will comprise of Undersecretaries from other ministries, as well as top government officials. Honduras and Kuwait have already inked several agreements in various fields, and we are now focused on signing 12 new agreements that will further facilitate trade and investment between our two countries, including in the field of investment protection and double taxation."
Pointing to the many investment venues in his country the ambassador noted, "Our country is famous for its coffee, sugar cane, tropical fruits, including bananas, watermelons, melons, pineapple and papaya, as well as for its world-class cigars that vie with the best. Mineral resources that are actively mined and exported include gold, silver, copper, lead and zinc. In Honduras, we have our share of challenges but under the young and dynamic leadership of our new president the country is slowly but surely finding solutions to its problems."
Another product that has increasingly become attractive for exporters is Honduran lumber, especially the highly prized mahogany, which is readily available around the country. Also, our textile sector has been growing rapidly in recent times and has found place on market shelves around the world. Moreover, the fact that we have Free Trade Agreements signed with the United States, the European Union and other Latin American countries, makes Honduras an excellent site to set up business as it facilitates export of products cost effectively to a very wide market."
There are also ample opportunities for investing in the country's renewable energy sector, mainly in its hydroelectric generation projects. Untapped indigenous renewable energy resources, in particular its hydro-power and geothermal energy have been explored in depth and found to be lucrative for international investments. Currently, only a third of the installed national electricity supply grid comes from hydro-power and the potential for power generation from this source is immense.
In recent years, the government has steadily promoted the development of renewable energy generating plants by providing tax breaks to developers, import and sales tax exemptions on equipment needed for power plants and by providing a secure buyer in the form of Empresa Nacional de Energía Eléctrica (ENEE) the national integrated utility provider. This policy framework has led to the growth of over two dozen public-private-partnerships with ENEE for developing small renewable energy plants across the country.
"In an extension of the Honduran government's emphasis on renewable energy, a technical delegation from Honduras is expected to arrive in Kuwait shortly to meet with their counterparts from the Kuwait Fund for Arab Economic Development (KFAED) and discuss ways in which KFAED could revive support for funding sustainable development projects in Honduras. In the past KFAED has played a prominent role in several infrastructural projects in Honduras, including providing soft loans for the rehabilitation of highways, dams and irrigation projects in the country," revealed the diplomat.
"Tourism is yet another important sector that could attract both visitors and investors from Kuwait. With two coasts, one on the Pacific Ocean side and the other on the Atlantic Ocean side we have plenty of beaches and areas for diving, especially around the world-renowned Bay Islands in the Caribbean. In fact, you can also find the world's second largest coral reefs, the Mesoamerican reef system, around these islands. In addition the country has an extraordinary landscape, which is home to the magical Maya ruins of Copan and the beautiful Lenca Highlands.
Honduras is also considered a biodiversity hotspot on account of the rich variety of plant and animal species that can be found along its mangroves, savannas and mountain ranges. The country is also enriched by numerous rain forests and cloud forests that extend to nearly 3,000 meters above sea level. The Río Plátano Biosphere Reserve, located in northeastern region of La Mosquitia, is a UNESCO World Heritage Site and home to an extensive diversity of biological resources, including thousands of plant and animal species unique to the region. To simplify and facilitate tourism from Kuwait, we have visa-free arrangements for Kuwaitis wishing to travel to Honduras," said Ambassador Garcia.
Speaking about cultural exchanges between the two countries the envoy said, "We are a small community in Kuwait with most of our nationals employed in the oil and aviation sectors. Nevertheless, we have a rich cultural heritage that we are keen on displaying to people in this country. In this regard, we are working with Kuwait's National Council for Culture, Arts and Letters to bring Honduran artists to perform and exhibit their works here in Kuwait. This will probably take place sometime next year. We are also looking to get scholarships for Honduran students to come to Kuwait Universities and learn the Arabic language and culture."
An avid golfer, the ambassador finds the links in this country superb and enjoys his rounds whenever time and weather permits. "In the relatively short time that we have been here, my wife and I have found Kuwait to be a very lovely place and the people very generous and hospitable. I am really enjoying my stay in this great country," said the Ambassador Garcia at the conclusion of our brief chat with him.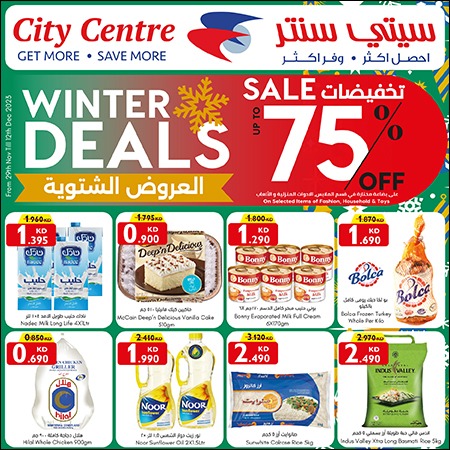 Read Today's News TODAY...

on our

Telegram Channel

click here to join and receive all the latest updates

t.me/thetimeskuwait