By Noura khan
Travel Writer, The Times Kuwait
---
Nestled along the banks of the Elbe River, Hamburg stands as a testament to the harmonious coexistence of history and modernity, making it a captivating destination for tourists. With its rich maritime heritage, diverse cultural offerings, and architectural marvels, Hamburg is a city that unfolds its charms at every corner.
This vibrant city in northern Germany, offers a unique blend of rich maritime history, modern architecture, and a lively cultural scene. From the iconic Elbphilharmonie concert hall overlooking the Elbe River to the historic Speicherstadt warehouse district, Hamburg boasts a diverse range of attractions.
I love visiting Hamburg in the fall season, when the several beautiful gardens in the city turn into an artistic painting of colors. For moments of tranquility, Hamburg offers lush green spaces where one can relax soaking in the surrounding splendor
The Altonaer Volkspark garden, spread over 200 hectares offers a vast peaceful escape, while the Planten un Blomen Botanical Gardens enchant visitors with vibrant plants and enchanting water-light concerts during summer.
For me, any successful trip to any European city begins with the correct choice of the place to stay. Therefore, I always advise you to be diligent in searching for a hotel. I chose to stay in a distinctive boutique hotel in the center of the city. Being in a boutique hotel gives you an unique experience that will remain etched in your memory for a very long time.
I choose to stay at Hotel Torture Hamburg, the construction of which dates back to about 1900. The 'torture' referred to in hotel's name is borrowed from the French word for turtle. The name, and the distinct French ambiance and elegance visible throughout the hotel, is no coincidence. Hamburg was a department of Paris from 1806 to 1814, and became the 128th department of France in 1814. French influence can be seen in the many wide Parisian streets and the several French pastry shops in the city.
The French not only built great roads and bridges in the French style, but also left traces of their language and life in the city, as exemplified by the hotel's name. The turtle is reportedly famous for its calm and peaceful approach to life; this is also the policy of the hotel, which encourages you to enjoy your private time in a calm and relaxed manner.
And because the hotel applies the turtle approach to life, you will find that every detail in the hotel supports this approach. You can see the turtle engraved and drawn throughout the rooms and in the hotel decorations, restaurants and lounge
The Torture Hotel is considered a leading designer hotel in the world, as many world renowned interior designers participated in its design. The hotel's location is also distinctive, as it lies behind one of the most important shopping streets for international brands
Let us begin our exploration of the city at Jungfernstieg, a bustling promenade along the Alster Lake. Stroll through the picturesque Planten un Blomen park or embark on a boat tour to admire Hamburg's skyline. For history enthusiasts, the International Maritime Museum provides a fascinating journey through seafaring history.
If this is your first visit to Hamburg, then start at Hamburg's maritime heart, the historic Speicherstadt. This UNESCO World Heritage Site boasts red-brick warehouses, canals, and bridges, creating a picturesque backdrop. The nearby Miniatur Wunderland, the world's largest model railway, offers a fascinating journey through intricate landscapes and miniature worlds.
Rising proudly on the Elbe River, the Elbphilharmonie is a symbol of Hamburg's modernity. Its undulating glass structure, perched atop an old warehouse, houses one of the finest concert halls globally. Visitors can enjoy panoramic views of the city from the Plaza or attend a world-class performance within its acoustically splendid halls.
Art enthusiasts can explore the Kunsthalle Hamburg, home to an extensive collection of European art spanning centuries. The Deichtorhallen, an exhibition center for contemporary art and photography, adds a modern touch to Hamburg's cultural landscape.
Since Hamburg is famous with its delicious seafood, you must also visit the fish market and the Sternschanze area with its various seafood restaurants, and remember not to miss the Labskaus experience, which is the traditional dish of Hamburg, made from potatoes, beef and beets, along with herring, fried egg and pickles.
If you have children accompanying you on your trip, then I recommend visiting Chocoversum the city's Chocolate Museum and Factory, which will take you on a historical tour of the journey of chocolate making, in addition you can make your own cocoa after the journey and If you want to take panoramic photos of the city, do not miss visiting St Michaelis Church
I highly recommend purchasing the Hamburg Card for each family member, which will give you free entry to many tourist attractions, in addition to great discounts and unlimited travel by public transportation.
Whether you are drawn to maritime history, cultural experiences, or simply the dynamic energy of a bustling city, Hamburg invites you to discover its many facets. With its welcoming atmosphere and array of attractions, a visit to Hamburg promises a memorable experience for travelers seeking a blend of tradition and modernity
---
Noura Khan, a travel influencer and content creator, is a Kuwaiti national, holds a degree in law from Kuwait University and has worked as a journalist prior to taking up a position in the government. In 2018 she started blogging on travel and visited more than 57 countries since. She has more than 54k followers on her blog post @nourajtraveller is well appreciated for content and travel information. Noura writes exclusively for The Times Kuwait on her travel visits.
---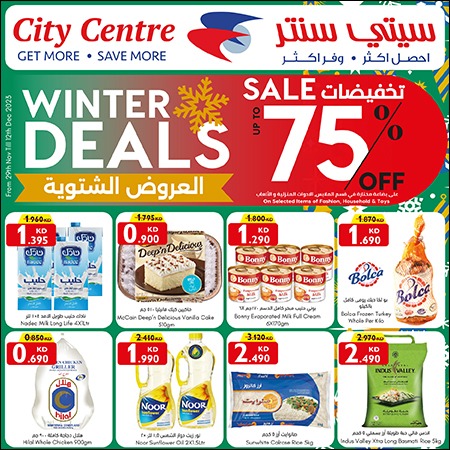 Read Today's News TODAY...

on our

Telegram Channel

click here to join and receive all the latest updates

t.me/thetimeskuwait