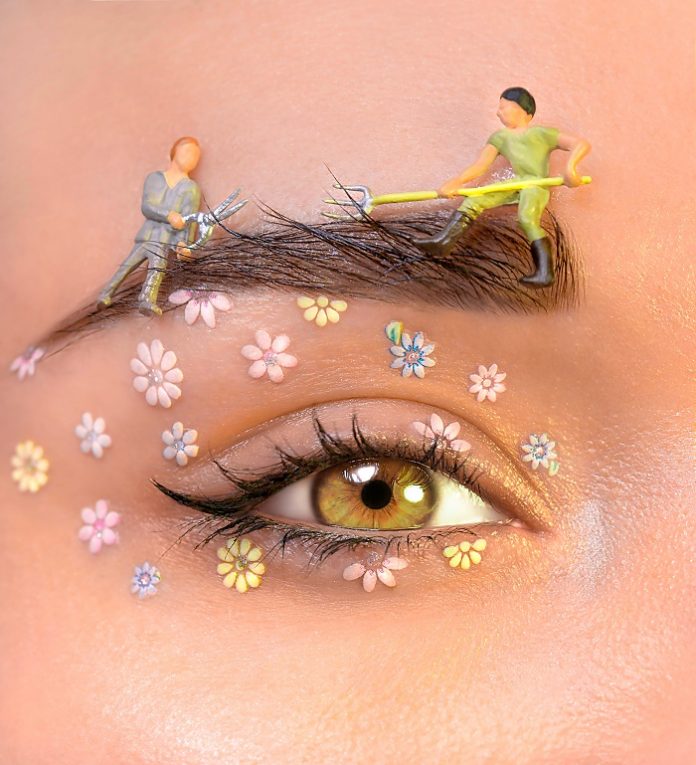 There is nothing like a perfect set of groomed eyebrows – especially post Covid. As one of the only assets available to truly make a statement with a mask on, your arches matter now more than ever.
So, what's the latest trend on the eyebrow front? Microblading and mist eyebrows which give a full natural brow without any makeup. Semi-permanent makeup has been around for a while now; however, 2020 has seen the craft slowly perfected, so you don't have to worry about ending up with black planks across your forehead. For those of you who are still unsure, read on, as it might just be the solution you're looking for rather than spending your precious time drawing in your eyebrows on a daily basis.
Expert brow specialist to the stars and Founder of Brows by Suman, UK, Suman Jalaf explains. "Microblading is a semi-permanent tattoo technique used to create the illusion of fuller brows. With this method, I can create almost any look: from a very natural light finish to a beautifully bold brow. Another advantage of this new technique is the healing of the skin. It heals very fast, and the color pigments do not become blurred inside the skin. This way, each line of the hair stroke looks natural and has a razor-sharp definition, after it heals."
Jalaf developed her technique primarily as a young girl when she had to tame her own eyebrows during school. Soon her hidden gift of shaping and drawing eyebrows began to emerge and she became the go to girl in class for all thing's eyebrow related. Today, she is the artist of choice for celebrities including Sophia Vergara, Goldie Hawn, Kate Moss, Gigi Hadid and even Bollywood stars such as Deepika Padukone.
Her keen eye and deep understanding of different skin types and ethnic backgrounds, has led to her travelling the world, training with the best institutes and gaining vast experience by catering to every conceivable skin tone and type. Her reputation ultimately called her to the Middle East, where she now operates across the GCC states throughout the year as well.
The procedure usually requires two appointments. In the first one, the artist consults with you to determine your facial profile and preferences for eyebrow shape and color, followed by measurements of your facial features using specialized eyebrow measuring tools. Your dream eyebrows are then drawn on with a pencil so that you can confirm the shape before proceeding.
"I begin by analyzing the face shape golden ratio, hair tones and natural brow tones and mainly skin tones, which is very important. I then use a high-quality topical anesthetic cream to numb the area so it's bearable," adds Jalaf.
It's important to know that while semi-permanent brow mist and micro-blading have risen in popularity – it can be slightly painful. The procedure, which is carried out by a hand tool, involves little cuts made into the skin, which are then filled with pigment. Each stroke is manually shaped and blended into the client's existing eyebrow hair which results in a more natural look. Unlike tattooing, it's not applied to the deep layer of skin, but more on the surface and fades within 18 months.
The entire process takes about 2 hours, followed by aftercare instructions which include no picking or scratching. Your eyebrows will start to heal, which might cause minor irritation. In the next ten days or so your eyebrows will change color, may become flaky and look like they've faded, but this is normal, explains Jalaf. "The final color and shape are revealed after 30 days. I usually would recommend they be topped up in the second session to ensure the final and best results."
The second appointment is a follow-up appointment that is booked at the end of your first session. It is a "touch up" of the eyebrows that are done approximately six weeks after the first session. It allows time for eyebrows to heal and the ink color to settle into your skin. This appointment also allows your brow artist to see how well the color has settled into your skin and make any other touch up's that may be required.
Technological advances not only in the pigment used but also in the technique have also changed permanent makeup to ensure it's more natural and accessible to women around the world.
Another even more natural alternative is Brow Mist, a semi-permanent makeup technique that involves dots of pigment deposited onto the skin, using a mechanical device. The color is 'airbrushed' on, explains Jalaf.
"Brow Mist is 100% customizable and is great for anyone who wants a soft and natural look. The shadow technique is minimally invasive, lasts longer and can be buildable from light to dark. It has a soft makeup look and work great for clients with oily or mature skin."
In addition to micro-blading treatments, Jalaf knows how much good eyebrows can boost your confidence. She also provides her services to various charitable causes in the UK, which help women and teenagers manage the visible side effects of cancer treatment.
"I remember as a young girl watching my own mother lose her eyebrows and hair when she went through cancer treatment and it's one of the reasons why I got in to the business. My mother inspired me to give back and that's why I prioritize cancer patients as it really boosts their confidence."
---
By Hermoine Macura-Noble
The first Australian English speaking News Anchor in the Middle East. She is also the Author of Faces of the Middle East  and Founder of US-based 501c3 charity – The House of Rest which helps to ease the suffering of victims of war. For more from our Contributing Editor, you can follow her on Instagram, here.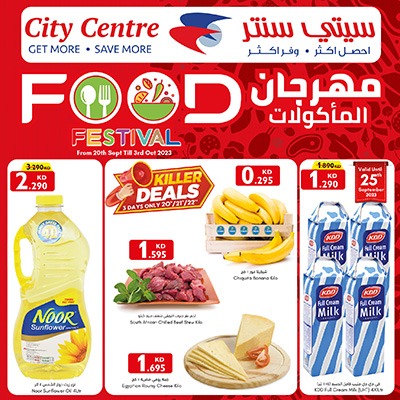 Read Today's News TODAY...

on our

Telegram Channel

click here to join and receive all the latest updates

t.me/thetimeskuwait