H.E. Levan Nijaradze,

Charge de Affaires,

Embassy of Georgia
Levan Nijaradze, the Charge de Affaires at the Embassy of Georgia, recently invited The Times to a meeting during which he spoke extensively on a range of topics, from bilateral relations between Georgia and Kuwait to economic development and the potential for investments in his country. In the course of the open discussions, the consul also outlined the reforms and achievements of the new government in Georgia.
"The October 2012 parliamentary election in Georgia represented the first peaceful transfer of power in our country's history. The new government of Prime Minister Bidzina Ivanishvili, and his 'Georgian Dream Coalition', received a clear mandate to ensure peace and stability, through deeper Euro-Atlantic integration; deepening Georgia's democracy and building the rule of law; and unlocking Georgia's full economic potential," said Mr. Nijaradze.
Saying that recent political changes in his country had interrupted routine diplomatic rotational processes, Mr. Nijaradze expressed his hope that a new ambassador to Kuwait would be announced shortly. He added, "Georgia and Kuwait have long enjoyed cordial relations that were cemented with the establishment of diplomatic ties in 2006. In fact, Kuwait was the first country in the region where Georgia had a diplomatic presence."
The consul noted that visits by high-level delegations from both countries were marked by the signing of several agreements, including documents on protection of mutual investments and on tourism. Furthermore, he disclosed, "We are now planning a visit to Kuwait by the Georgian Minister of Foreign Affairs to meet with his Kuwaiti counterpart and other ministers. The visit is expected to involve, strengthening bilateral ties and exchanging ideas on issues of mutual interest." 
Elaborating on existing mutual relations between the two governments, Mr. Nijaradze added, "The first joint-committee meeting between the governments of Georgia and Kuwait were held in May 2010, in Kuwait; a second follow-up meeting is be held in Tbilisi sometime in the near future. We are also working closely with Kuwait on the political front, collaborating and supporting with each other on various global and regional issues, at international forums such as the United Nations and other global bodies."
Regarding trade ties, the diplomat was of the opinion that though current volume of trade was not very large, there was enormous potential for further developing bilateral trade in various fields, especially organic food products and mineral water.
Georgia's mineral waters that arise from natural mountain springs, and its agriculture, which mainly depends on traditional farming methods with little or no use of chemical means to deter or promote growth of fresh produce, is highly valued on the international market. The Kuwait Fund for Arab Economic Development has been a partner with Georgia since 2001 providing soft loans worth over $50 million, mainly for road rehabilitation projects. The first such project, inked in 2001, assisted Georgia in rehabilitating and upgrading over 100 km of road sections, including bridges, drainage structures, signalization and supply of maintenance equipment.
Another project, signed in 2003, comprising of roads, drainage and safety facilities, assisted in rehabilitating and maintaining the road network in Tbilisi, the capital. The diplomat added, "In addition to the public sector funding, there are several private investments from Kuwait, mainly in land and apartments in Georgia. However, there is plenty of potential for more Kuwaiti investments in various sectors of the economy."
Tourism is viewed as an important field for the development of the Georgian economy and has huge scope for foreign investments. The country has draw up a long-term strategy involving the development of tourism infrastructure, including hotels, transport and entertainment facilities, as well as a marketing strategy to create awareness and interest among international tourism promoters.
"While the tourism numbers from Kuwait to Georgia are still only in their hundreds, there is good prospect for further enhancing tourism from the country," said Mr. Nijaradze. "Especially now that FlyGeorgia has begun twice-a-week direct flights from Tbilisi and the resort city of Batumi to Kuwait, we expect more tourists to visit my country. Also, tourists from Kuwait, whether they are citizens or expatriates holding valid resident permits, do not need a visa to visit Georgia."
Located at the crossroads of Eastern Europe and Western Asia, Georgia has the Black Sea to its west, Russia to the north, Turkey and Armenia in the south and Azerbaijan to the southeast.
"With close proximity to Europe and Asia, Georgia is a perfect tourism destination for families," said the consul. "With numerous scenic spots, national parks, spas and UNESCO designated Heritage Sites, there is plenty to see and do in Georgia. In addition, several leisure and entertainment activities can be enjoyed at many of the ski resorts in Caucasus Mountains, or at beaches along the Black Sea coastline."
According to statistics from Georgian National Tourism Administration, last year there were nearly 4.5 million visitors to Georgia, a 57 percent increase from the numbers in 2011, and during the first six months of this year there has been a nearly 30 percent increase in visitor numbers, compared to the same period in 2012.
On the cultural side, Georgia and Kuwait enjoy close cooperation said the consul. "A Georgian team of archeologists are involved in excavation work at Failaka Island and another team is engaged in protecting and restoring old historic buildings in Kuwait. In addition, many Georgians residing in the country and working in different capacities, such as lecturers at Kuwait University, IT specialists, and as instructors and coaches at sporting clubs in Kuwait, help build cultural and social ties between our two countries."
Detailing the reforms and achievements of the new government in Tbilisi, Mr. Nijaradze noted, "The government is undertaking several reforms critical to unlocking the full potential of Georgian economy. The country will ink a Deep and Comprehensive Free Trade Agreement as part of its EU Association Agreement in November 2013. The EU forecasts that the DCFTA will increase Georgia's exports to the EU by 12 percent and imports from the EU by 7.5 percent. Full implementation of trade-related reforms is expected to increase Georgia's long-term GDP by 4.3 percent."
"The government hopes to unleash the full potential of the Georgian economy by positioning the country as a regional lynchpin through investing in growth sectors, and undertaking reforms designed to eliminate corruption and other barriers to competition, as well as making it easier to open and run businesses. The World Bank recently ranked Georgia 9th in its 2013 Ease of Doing Business report. Simultaneously the government is taking steps to break up monopolies and cartels, especially in the energy and pharmaceutical sectors."
"Georgia has also strategically assessed its economic strengths and has created a Sovereign Wealth Fund to invest in growth sectors. It is also working with foreign investors to establish a $5 billion private investment fund to support new commercial ventures in Georgia. Developing the country's abundant hydropower sector for internal use and export is attracting many foreign investors. In May 2013, India's Tata Power signed one of the largest agreements for investment in hydropower with a $700 million investment in Georgia's energy sector."
"On the political side, reforms to deepen democracy, entrench the rule of law, and protect human rights will hopefully bring Georgia closer to EU and NATO membership.
As part of our efforts to ensure peace and stability in the region, Georgia is working to be a constructive regional and international partner. Without diverging from the Georgia's unwavering and fundamental foreign policy of Euro-Atlantic integration to further the country's democratic development, the new government has expressed a willingness to launch dialogue with Russia, focusing on establishing pragmatic trade, economic, and cultural ties. 
In conclusion the consul noted, "Since assuming power, the Georgian Government has achieved impressive results in implementing its reform initiatives. Freedom of the media from governmental pressure is one of the greatest achievements of the new Georgian Government. The government also views protection of minority rights and their full observance by society as a matter of principle."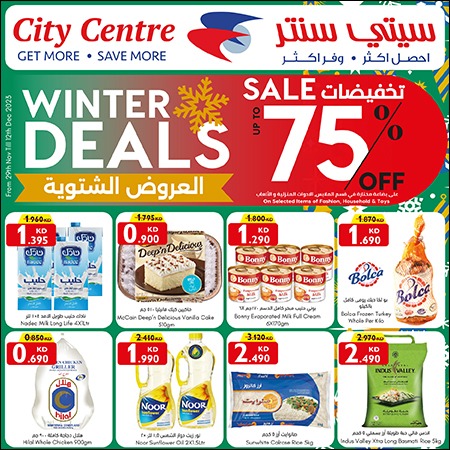 Read Today's News TODAY...

on our

Telegram Channel

click here to join and receive all the latest updates

t.me/thetimeskuwait