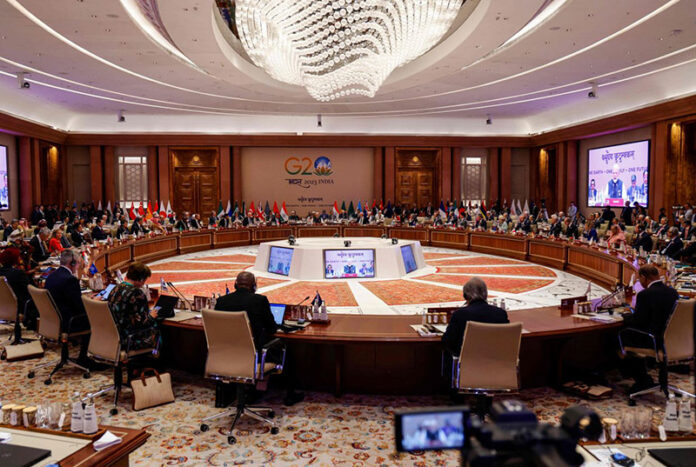 By S A H Rizvi
Bureau Chief, The Times Kuwait, New Delhi
---
The intergovernmental forum comprising 19 sovereign countries and the European Union together known as G20 have adopted an unexpected consensus declaration on the first day of their two-day Summit taking place in the Indian capital New Delhi.
The consensus was surprising given the deep divide over the war in Ukraine, over which Western nations had been pushing for a strong condemnation of Russia in the Leaders' Declaration, while other countries demanded a focus on broader economic issues.
The consensus declaration arrived at on Saturday avoided direct condemnation of Russia for the war in Ukraine but called on all states to refrain from the use of force to seize territory.
Other excerpts from the final declaration include:
On the war in Ukraine: All states must act in a manner consistent with the purposes and principles of the UN charter in its entirety. All states must refrain from threat or use of force to seek territorial acquisition against territorial integrity and sovereignty or political independence of any state.
There were different views and assessments of the situation [in Ukraine] Peaceful resolution of conflicts, and efforts to address crises as well as diplomacy and dialogue are critical. Today's era must not be one of war.
The document also called on Russia and Ukraine to ensure immediate and unimpeded deliveries of grain, foodstuffs, and fertilizers/inputs from Russia and Ukraine and emphasized the importance of sustaining global food and energy security.
On the global economy, the declaration stated: Will protect the vulnerable, through promoting equitable growth and enhancing macroeconomic and financial stability.
Our finance ministers, central bank governors will discuss taking forward the cryptocurrency roadmap at their meeting in October. Commit to promoting resilient growth by urgently and effectively addressing debt vulnerabilities in developing countries.
On climate change the group said there was a need to accelerate efforts to phasedown unabated coal power, in line with national circumstances. Will work towards facilitating low-cost financing for developing countries to support their transition to low carbon/emissions. Will pursue and encourage efforts to triple renewable energy capacity globally through existing targets and policies, in line with national circumstances by 2030 Reiterate use of carbon pricing and non-pricing mechanisms and incentives toward carbon neutrality and net zero. Recognise need for increased global investments to meet our climate goals of the Paris agreement.
Calls on parties to set an ambitious, transparent, and trackable New Collective Quantified Goal of climate finance in 2024, from a floor of $100 billion a year. Regarding global health the group affirmed commitment to strengthening global health architecture and enhancing resilience of health systems, while supporting the development of climate-resilient and low-carbon health systems in collaboration with multilateral development banks.
Beyond the surprise consensual declaration there were several other outcomes from the sidelines of the meeting, including one on developing a shipping and rail transportation corridor linking countries across the Middle East, South Asia and Europe.
The United States, India, Saudi Arabia, the United Arab Emirates, the European Union and other G20 partners are set to explore this innovative and ambitious shipping and rail transportation corridor, which is aimed at aiding in the flow of commerce, energy and data from India across the Middle East up to Europe. A memorandum of understanding (MoU) is expected to be announced at a meeting focused on global infrastructure on the sidelines of the G20. The deal will benefit low and middle-income countries in the region, and enable a critical role for the Middle East in global commerce.
On the sidelines of the Summit, Indian Prime Minister Narendra Modi also launched the Global Biofuels Alliance in the presence of US President Joe Biden, President of Brazil Luiz Inacio, President of Argentina, Alberto Fernández and Prime Minister of Italy Giorgia Meloni. The Global Biofuel Alliance is one of the priorities under India's G20 Presidency. Nineteen countries have agreed to stand with India as initiating members of the Global Biofuels Alliance.
Brazil, India, and the United States, as leading biofuel producers and consumers, will work together during the next few months towards the development of a Global Biofuels Alliance along with other interested countries. This Alliance will be aimed at facilitating cooperation and intensifying the use of sustainable biofuels, including in the transportation sector. It will place emphasis on strengthening markets, facilitating global biofuels trade, developing concrete policy lesson-sharing and providing technical support for national biofuels programs worldwide.
The Alliance will work in collaboration with and complement the relevant existing regional and international agencies as well as initiatives in the bioenergy, bioeconomy, and energy transition fields more broadly, including the Clean Energy Ministerial Biofuture Platform, the Mission Innovation Bioenergy initiatives, and the Global Bioenergy Partnership (GBEP).
The International Energy Agency estimates in a July report that global sustainable biofuel production would need to triple by 2030 to put the world's energy system on track towards net zero emissions by 2050.
India, the world's third-biggest oil importer and consumer, imports about 85 percent of its crude needs and is gradually building capacity to increase its output of biofuels. The country is targeting to become carbon neutral by 2070 and is expanding the use of biofuel in its transport sector. It has advanced the deadline by five years to 2025 for doubling nationwide ethanol blending in gasoline to 20 percent.
Meanwhile, External Affairs Minister S. Jaishankar said that the G20 Leaders' Summit Declaration adopted on Saturday focuses on promoting strong, sustainable, balanced and inclusive growth. Addressing a joint press conference, Jaishankar said the Declaration seeks to accelerate progress on Sustainable Development Goals and has come up with an action plan accordingly.
"It envisages a green development pact for a sustainable future, it endorses high-level principles on lifestyle for sustainable development, voluntary principles of hydrogen, the Chennai principles for a sustainable resilient blue economy and the Deccan principles on food security and nutrition among others," he added.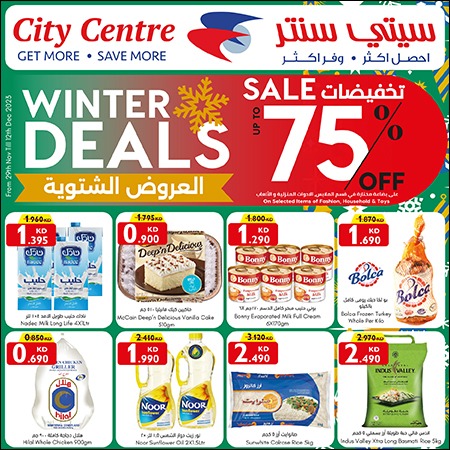 Read Today's News TODAY...

on our

Telegram Channel

click here to join and receive all the latest updates

t.me/thetimeskuwait