The world celebrates International Literacy Day each year on 8 September. Latest statistical data from the United Nations Educational, Scientific and Cultural Organization (UNESCO) show that more than 86 percent of the world's population can now read and write compared to 68 percent in 1979.
Despite this achievement, worldwide at least 773 million adults still cannot read and write, of whom nearly 487 million are women. In addition, more than 244 million school-age children between the ages of 6 and 18 are not enrolled in schools. In low- and middle-income countries, the share of 10-year-old children who cannot read and understand a simple text with comprehension has increased from 57 percent in 2019 to an estimated 70 percent in 2022.
Amid these depressing figures, in Kuwait, we are blessed to have an enviable adult literacy rate of over 96 percent. According to the latest data from the World Bank and UNESCO Institute for Statistics (UIS), from around 60 percent adult literacy in the 1970s, Kuwait has achieved an adult literacy rate of 96.1 percent in 2021. The literacy figure was even higher, at 99.1 percent, among the population's youth cohort (15 to 24 years of age). Adult literacy rate refers to the section of the population, 15 years and over, who can read and write.
Kuwait's nearly 60 percent gain in adult literacy over the past five decades owes a lot to the country's far-sighted and visionary constitution which makes education a fundamental right of citizens. Even before the country's independence in 1961, the government had initiated adult education programs for men in 1958, and extended this to women in 1963. At the time of independence there were only around 45,000 students enrolled in Kuwait's educational system. A drive to improve enrollment in primary classes, buttressed in 1965 by a law that made education compulsory for children aged between 6 and 14, led to rapid increase in primary enrollment.
The government's sustained and concerted efforts to enhance literacy over the years has resulted in the current high adult literacy rate. UNESCO defines basic literacy as the percentage of the population of a given age group that can read and write. It is typically measured based on the ability to comprehend a short simple statement on everyday life. But, this minimal requirement to claim literacy is not indicative of an educated public.
Many people consider literacy and education as synonyms, and the two terms tend to be often used interchangeably. Although they imply similarity, the two are not the same. Literacy is a measure of the basic ability to read and write that allows people to access information, communicate with others, and generally participate in society. Education is a more comprehensive measure of literacy assessed on a continuum in which multiple proficiency levels are determined.
The broader, more holistic concept of education involves the process of acquiring knowledge and skills, as well as values, morals, habits, and beliefs throughout life. This lifelong process can take place in formal settings, such as schools, and in informal settings, such as in homes and workplaces through interaction and input from family, friends and coworkers.
A country's high literacy rate is only an indication of the existence of an effective primary education system and literacy programs that enable a large proportion of the population to acquire the ability to read and write. Literacy is, however, important in that it enables people to continue their learning process, thereby facilitating their intellectual growth, and enhancing their contribution to the socio-economic and cultural development of society.
Without continuing their learning process, people end up being literate, but functionally illiterate. Functional illiteracy is defined as having basic reading and writing skills that are inadequate to manage daily living and employment tasks in today's highly competitive and demanding world. Being educated enables a person to acquire the functional literacy that not only allows them to read, write and use numbers, but also to gain proficiency in a larger set of modern skills.
For example, literacy is needed to enable a person to read and share news with others using a smartphone or computer. But only an educated and functionally literate person will be able to analyze and ascertain the veracity of the news, comprehend its explicit and implicit meanings, form their own opinion, and then make a decision on whether the news is worth sharing with others.
At over 96 percent the adult literacy rate in Kuwait is high relative to both regional (79%) and global (86%) rates. But this basic definition of literacy — the ability to read and write — is no longer valid or sufficient in a 21st-century world. The importance of functional literacy in a rapidly evolving work environment, where the impact of the fourth industrial revolution (4IR) is already making itself felt, cannot be over-emphasized.
The first industrial revolution used steam power to mechanize production. The second used electric power to create mass production. The third used electronics and information technology to automate production. The fourth industrial revolution is increasingly using disruptive technologies and trends such as the Internet of Things (IoT), robotics, virtual reality (VR) and generative artificial intelligence to change the way we live and work.
In the earlier 'revolutions', it was relatively easy to master the various skills and applications within the workplace, and for people to use and apply the technologies in their daily lives. The 4IR is much more complex and has the potential to be unprecedented in its pervasiveness. Young people entering this highly competitive and rapidly evolving marketplace, will need a matrix of embedded skills and understandings to make sense of, and to use, 4IR technologies in their daily lives.
While increasing literacy rates is an important goal for many countries, in a changing work environment and in the knowledge economy of today this should no longer be the primary goal of learning. Instead, the emphasis should be on developing functionally literate, digitally savvy individuals with job-specific skills, as well as endowed with the abilities of critical thinking, problem-solving and effective communication.
These skills will be essential to enable individuals to participate fully and contribute effectively in a 4IR world of tomorrow, as well as to develop the human capital that can continue to catalyze the growth and progress of nations in today's knowledge economy. In its recent publication titled, 'Unlocking Human Capital Potential in Kuwait as Global Actor in the Knowledge Economy', the United Nations Kuwait Office pointed out that in the new global knowledge economy, nearly 67 percent of global wealth is generated from human capital accumulation.
However, in Kuwait, the contributing share of human capital to wealth is estimated at merely 24 percent. The report attributed Kuwait's underperformance in terms of Human Capital Index, relative to nations with similar income, to the country's weak 'human capital generating capacity'. The UN Office noted that pre-primary enrollment rate in the country remains low at 60 percent, compared to the average of 83 percent for other high-income countries.
Also, despite increased government expenditure on early years' education, and children expected to stay 12 out of 14 years in school, a child learns the equivalent of only 7.4 years, meaning that children lose nearly 4 years of schooling due to poor learning outcomes at primary and secondary levels. In other words, a high-school graduate in Kuwait learns the equivalent of a middle-school graduate in Singapore.
Excerpts from an executive summary of the UN report also show that a quarter of the human capital accumulated in Kuwait is not currently being utilized in the labor market, largely because of low economic participation by females.This results in a broadly persistent gender gap that placed Kuwait 130 out of 146 countries in the Gender Gap Index produced by the World Economic Forum in 2022.
In addition, Kuwait has not significantly benefited from its high level of access to ICT infrastructure, mainly due to ineffective ICT regulatory governance. The country is also far behind other regional countries in promoting Research and Development (R&D) spending, with the result that Kuwait's performance record in patent applications remains the worst among GCC countries. This suggests that Kuwait is suffering from the 'No investment (R&D) No Return (Patent)' principle.
To their credit, government's at the helm in recent years have expressed commitment to enhancing educational outcomes in the country. Addressing the 'Transforming Education Summit' held at the UN in New York last September, His Highness the Prime Minister Sheikh Ahmad Nawaf Al-Ahmad Al-Sabah,noted that Kuwait was cultivating the skills of its youth in order to enable them to lead the country in future, as well as investing in education and scientific research as these were critical in the age of digital transformations sweeping the world.
Pointing out that Kuwait gave precedence to developing human resources and the country allocates 12 percent of its domestic spending to develop education, the premier said the country was keen on investing in human and financial resources to ensure an adequate educational output, in line with the UN's sustainable goal of ensuring inclusive and equitable quality education, and promoting lifelong learning opportunities for all.
Also, in August last year, the Council of Ministers decided to set up a ministerial committee on education, headed by the then Minister of Education and Minister of Higher Education and Scientific Research, Dr. Ali Al-Mudhaf. The committee was tasked to examine all issues pertaining to educational outcomes, and to supervise and follow-up on developing mechanisms for linking educational outcomes with market needs, as well as raising efficiency of school curricula and skills of teachers.
Improving educational outcomes in a country where a quarter of the population comprises children below the age of 15, and a further 15 percent of the demographic are in the age group 15-24, should be a priority for Kuwait's policy- and decision-makers. However, it is not clear if recent political upheavals, the formation of new cabinet and parliament in June, and changing priorities for the new government, have led to the education reform plans being put on hold, or scrapped like so many other short-lived grandiose plans and policies in the past.
Investing in the health and education of youth, and providing them with the right skill sets and upskilling opportunities that enable them to meet labor market needs, engage in productive work, and contribute to the country's growth and development, are too important to be left to the vagaries of political instability or to changes in government priorities.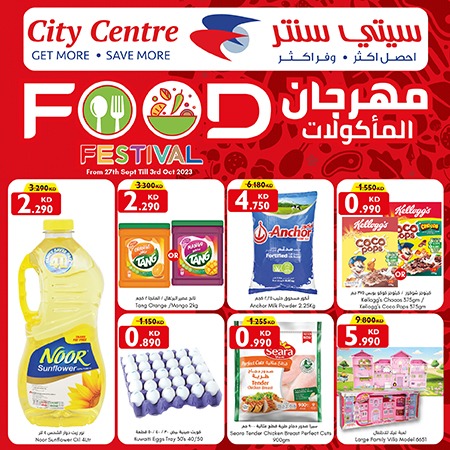 Read Today's News TODAY...

on our

Telegram Channel

click here to join and receive all the latest updates

t.me/thetimeskuwait