Eid al-Fitr is one of the most celebrated festivals among Muslims around the world. The festival marks the end of the holy month of Ramadan and the beginning of the month of Shawwal according to the Islamic calendar.
During the month of Ramadan, people fast from sunrise to sunset every day and it is considered the holiest month for the Muslims. During this fast, Muslims have their first meal before the sunrise known as Suhoor and the next meal called Iftar is served only after sunset.
Eid Al-Fitr is traditionally celebrated over two to three days during which people meet their friends and relatives in their homes and distribute food and drinks among needy people. Eid Al-Fitr festivities also include relatives and friends joining the family in an elaborate lunch replete with several delicacies and savories, with many specialty dishes cooked for the occasion.
However, after spending an entire month fasting from dawn to dusk, indulging in a heavy feast on the first day of Eid celebrations could lead to stomach upsets and other gastro-intestinal problems.
Here is a primer on how to eat right this Eid Al-Fitr
During the month-long fasting period of Ramadan, our body slowly adapts to the fasting diet and breaking up this dining routine with a sudden intake of high-salt and oil-laden food during Eid Al-Fitr celebrations can lead to bloating and other digestive troubles. This is why it is important to follow certain precautionary steps to break your fast healthily and safely without wrecking your digestive system.
Drink a glass of fresh juice: To break your fast, we advise drinking a glass of freshly squeezed juice or drinking a glass of warm water with a dash of lemon juice added in the morning, rather than relishing on high-sugar packaged juices. Alternatively, you can also begin your day with a small portion of fresh fruits and salad.
Start slow: During the Eid feast in the afternoon, Instead of gorging on a plate of mutton korma and biryani, it is strongly recommended to break your fast with simple and light food items.
Eat often and in small quantities: As tempting as the platter of delicacies may seem after the month-long fasting, we suggest eating in small portions, instead of filling yourself all at once. You may also reduce the interval between the meals. Make sure to include a variety of food items in your plate but keep the portion size less.
Tone down the sugar: While sweets, savories and other delicacies prepared for the occasion are no doubt enticing and an integral part of the festivities, make sure not to go overboard with the sweet dishes. If you cannot resist your sweet tooth and aim to gobble down a whole baklava, we have a piece of advice for you. Instead of reaching out for the traditional sweets, munch on dates or whole fruits.
No junk food or packaged food: Make sure that you eat a balanced diet after breaking your fast and include a variety of food items in the same. Additionally, try to include proteins, carbohydrates, fiber and fat in proportion to your meals and steer clear of junk food and packaged products.
Remember that after a month of fasting your body is currently adapted to afasting diet, so including aerated drinks and packaged food items in your routine may actually lead to gastrointestinal issues like bloating.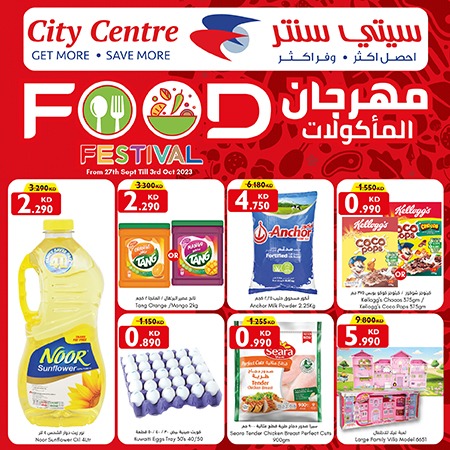 Read Today's News TODAY...

on our

Telegram Channel

click here to join and receive all the latest updates

t.me/thetimeskuwait