First 2-in-1 Huawei laptop with OLED Real Colour FullView Display, Convenient Super Device features, and intelligent interactions boost productivity on the go!
The long-awaited ultra-slim 2-in-1 laptop HUAWEI MateBook E officially debuted on 09-03-2022 it takes portability and Flexibility with its 3 screens in 1 to new levels! This new generation of HUAWEI MateBook E can bring a more intelligent and efficient experience for anybody looking to stay productive while on the go.
HUAWEI MateBook E
The perfect 3 screens-in-1 Laptop for maximum productivity
We are living in a world in which physical barriers are disappearing, and people no longer have to remain in a particular geographic location for work. Those people need a laptop that is extremely portable and flexible to use, and this is exactly what HUAWEI MateBook E provides. It is a powerful productivity tool combining the advantages of traditional laptops and tablets to help users get work done faster and more efficiently. It is the perfect 3 screens-in-1 laptop because it depicts the complete experience of PC, tablet and smartphone in one device. It is also incredibly thin and light for a laptop, making it easy to carry around. What is even more amazing is that it can be switched easily (Laptop mode, Tablet mode, and Smartphone mode). These modes will allow users to tackle different mobile office scenarios. The display of the HUAWEI MateBook E can be detached and used as a tablet. For annotation and presentation, the laptop and HUAWEI M-Pencil can offer an even better experience in tablet mode. What makes it even better is that this laptop also offers the smartphone mode: this feature gives you full control over your smartphone through the PC.
The HUAWEI MateBook E runs on Windows 11. Usually, 2-in-1 laptops are difficult to control under tablet mode. To address that, Windows 11 optimised the touch control, enabling accurate taps, moves and zooms. It also supports the multi-finger gestures, allowing controls like switching between multiple tasks, returning to the desktop, and pulling out the multi-task view. When using MateBook E with the tablet mode, the touch-screen virtual keyboard of Windows 11 allows users to complete some simple edits without a keyboard.
Real Colour FullView Display for better colour accuracy and eye protection
The HUAWEI MateBook E is equipped with the 12.6-inch OLED FullView Display, offering a 90 % screen-to-body ratio. This, combined with the four-sided narrow bezels, provides a more immersive visual perception. Compared with LCD screens, OLED screens are lighter and thinner and have a brighter and richer colour display. In addition, HUAWEI MateBook E adopts a hardware-level low blue light eye and TÜV Rheinland Full-Care Display 2.0 Certification. The laptop also supports the cinematic P3 colour gamut. When watching movies, the P3 colour gamut can bring a more real to life colour display.
Being a 2-in-1 laptop that you can really take with you anywhere, the diversification of usage scenarios means users must consider the effect of bright environments like outdoors on the screen. The screen brightness of HUAWEI MateBook E can reach up to 600 nits, suitable even for outdoor environments.
Exciting Super Device features
The new laptop expands on the Super Device capabilities with innovative multi-device connectivity features. This laptop can connect wirelessly with compatible smartphones such as the newly launched HUAWEI P50 Pro and with monitors like the HUAWEI MateView via a USB-C cable or wirelessly providing you with futuristic multi-device collaboration and cross-device file sharing with simple drag and drop gestures.
The new HUAWEI MateBook E Leverages the distributed capabilities of the Super Device to boost productivity and creativity. The innovative Collaborate Mode enables cross-platform interactions, allowing you to transfer content such as text, images and documents between connected devices with a simple drag and drop!
Based on Huawei's distributed technologies, PC-Smartphone Multi-screen Collaboration features help bridge the gap between Windows and Android operating systems at the ground level, enabling seamless cross-device collaboration, file sharing and multi-screen control. Under Multi-screen Collaboration, the recently launched best camera phone with aesthetic design – the HUAWEI P50 Pro can be connected with the HUAWEI MateBook E to form a powerful Super Device. Once connected, the laptop can access mobile files, and open up to three mobile app windows while the smartphone can function as the PC's thumb device, enabling distributed folders and making cross-device file management easier than ever.
Moreover, users can connect the laptop with the HUAWEI MateView via cable or wirelessly to have an extra screen providing you with an immersive viewing space. The benefit of having this trio set-up is the easy one-slide swapping of wireless and wired connections, which lets you easily switch between work mode and personal mode.
Support for HUAWEI M-Pencil and HUAWEI Smart Magnetic Keyboard
Adding new accessories like HUAWEI M-Pencil (2nd Generation) and the HUAWEI Smart Magnetic Keyboard allow HUAWEI MateBook E to be better used in diversified office scenarios to further improve work efficiency.
The 2nd Generation HUAWEI M-Pencil can accurately differentiate pressure sensitivity, allowing users to draw beautiful curves in various shades and sizes. The stylus is also highly responsive, with input latency as low as 2ms. Its support of tilt-writing also empowers users to create shading effortlessly. The HUAWEI Smart Magnetic Keyboard is lightweight, making it ideal for use on the go. Its multi-angle support achieves the angle adjustment support between 110 to 160 degrees through the hinge, which is compatible with different forms of the laptop.
Front and rear cameras and improved video conferencing experience
The front camera has 8 million pixels, which is perfect for high-definition video call conferences. The rear camera has 13 million pixels, allowing users to take pictures of documents or directly use the tablet to take important picture content during a lecture meeting without using a smartphone. There is also the quad-camera setup and AI system that enhances human speech voice and cut out noise for the best video calling experience.
11th Gen Intel® Core™ Processor with not to be underestimated performance
Being a 2-in-1 laptop designed for professionals, the HUAWEI MateBook E equipped with the 11th Gen Intel® Core™ processor offers solid performance. Besides, the efficient eight-layer heat dissipation system ensures the continuous performance of the laptop.
With its thin, lightweight, flexible, and professional level performance and the smart office experience brought by Super Device, HUAWEI MateBook E can efficiently and professionally meet the users' needs of work and entertainment.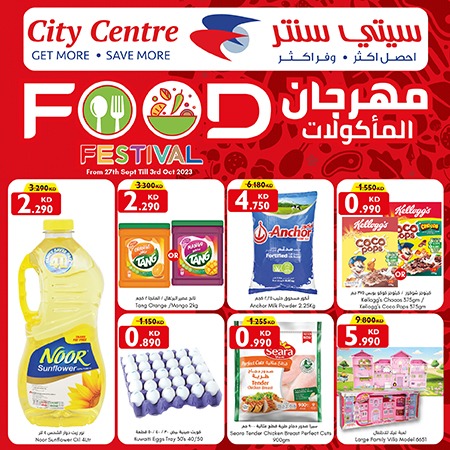 Read Today's News TODAY...

on our

Telegram Channel

click here to join and receive all the latest updates

t.me/thetimeskuwait