---
BY REAVEN D'SOUZA
MANAGING EDITOR
---
Olha Seheda, a young and dynamic Ukrainian diplomat endorses former US diplomat Richard Holbrooke's statement, 'Diplomacy is like jazz: endless variations on a theme'. In her first diplomatic posting as the Third Secretary of the Embassy of Ukraine in Kuwait, Olha has quickly adjusted to diplomatic duties and challenges. In an exclusive interview with The Times Kuwait Managing Editor she gives a new perspective on diplomacy..
Please tell us a little bit about your background and how you entered the diplomatic profession?
My life is all about fascinating journeys. The first one began in my childhood, when I started traveling with my parents.
Once you discover new lifestyles, get acquainted with people from dramatically different backgrounds and learn their languages, you simply cannot limit yourself to the old dimensions of your mindset. Journeys leave so many marks on your heart and mind and this is exactly what happened with me. The multi-layered cultural experience which I captured in my childhood shaped my perception of this beautiful world, encouraging my interest in humanitarian sciences, especially linguistics.
The second journey kicked off at the Faculty of Philology and led me into an exotic world of Arabic and French languages. I continued my linguistic journey with a master programme, exploring the art of translation, interpretation and teaching methodology.
Posting as a diplomat is my first professional challenge and a great responsibility. Only very few are lucky to join the diplomatic corps directly after graduation from the university, but knowledge of languages and previous international experience enabled me to participate in the open contest for the diplomatic position in Kuwait. Kuwait attracted my attention because during the years of my studentship I had completed a language course for non-Arabic speakers at Kuwait University and my nearly a year stay in Kuwait turned into one of the most fascinating and enriching socio-cultural experiences I ever had.
In my case, life showed me the path and now I am very honored to present our great country Ukraine.
What are the responsibilities you have undertaken as a diplomat so far? Tell us about your postings and also about your experience in Kuwait as a diplomat.
Kuwait is my first destination and posting as a newly accepted member of the Ukrainian Foreign office family (i.e. Ministry of Foreign Affairs). Currently I am in charge of cultural, scientific, social, public and media cooperation and my top priority in this context is to apply far-reaching efforts in promoting and advocating Ukraine by means of public, cultural, sports and education diplomacy. One of the multifaceted missions of our friendly diplomatic team is to establish and support a continuous dialogue with our Kuwaiti counterparts to find the common ground for fruitful cooperation and successful joint projects. Each of us has an essential role in the play called 'The Art of Diplomacy' and contributes to building an effective framework of communication looking to enhance the bilateral relations between Ukraine and Kuwait.
In this regard, I cannot overemphasize how cooperative, conscientious and broad-minded our Kuwaiti partners are. Needless to say that women constitute a significant part of them. Well-educated, intelligent, energetic, creative and hard-working — Kuwaiti women break stereotypes about a woman's role in Middle Eastern society.
Since my very first visit to Kuwait I was pleasantly surprised by the level of amiability and warm-heartedness of Kuwaiti people and having worked with them on joint projects I realized how lucky we are to see the true power of effective cooperation in action. Together we initiated projects that really matter. For instance, one of the latest ambitious projects launched by our Ambassador Dr. Balanutsa was 'The Week of Ukraine in Kuwait 2020' in the framework of which we held an unprecedented amount of activities to strengthen the positive image of Ukraine in Kuwait (professionally and brightly covered by the media, in particular by 'The Times Kuwait' for which we extend our deep gratitude. We presented Ukraine as a highly developed and trustworthy investment partner as well as a great destination for recreational and medical tourism.
On the cultural front, I cannot but mention the international contest 'The Anthem of the Diplomat' launched through the Embassy's social media with the aim of choosing the best lyrics to be nominated as the professional anthem of Ukrainian diplomats. Another event which drew attention is educational Skype-conference between Ukrainian and Kuwaiti school pupils organised for the first time by the Embassy of Ukraine in cooperation with secondary schools of Kyiv, the capital of Ukraine, and Kuwait to establish a dialogue of friendship and cooperation between our talented youth who are future leaders of our countries.
We share the success of these projects with our reliable Ukrainian and Kuwaiti partners to whom we renew the assurance of our deep gratitude and appreciation. And that is just the beginning; we are still incredibly enthusiastic to continue and even boost realization of our ideas since it is an open secret that cultural diplomacy is a resourceful soft power that can really make a difference.
What challenges you faced as a woman diplomat and how easy or difficult do you think it is for women to work in diplomacy?
As US diplomat Richard Holbrooke once noted, 'Diplomacy is like jazz: endless variations on a theme'. So is our life: endless variations within the time limits granted to us. Indeed, diplomacy in the broad sense of the term, is what we do every day in communication with our families, friends or colleagues. At the same time, diplomacy as a profession is a big challenge itself. Diplomats have to be well-versed in numerous skills: stress resistance, quick reaction, creativity, life-long learning, analytical thinking, sense of humor, concentration, attention, constant application to the subject of negotiation or discourse as well as permanent self-development.
I believe diplomacy is not about gender prejudices, it is about professionalism and passion. Success in reaching the target is not related to gender, the question is whether you are ready to spare no efforts to climb the peak.
Women in Ukraine have always been active players in social and political life. Promoting gender equality is a driver of sustainable development in the country, and women empowerment is a crucial element of overall prosperity. In Ukraine you can see this principle in action. For example, Ukraine's Foreign Ministry is no longer a 'men's diplomatic club' — 43 percent of its employees are women, including many women ambassadors.
Kuwaiti women have also proven their ability in key and decision-making posts. By the way, the first woman in the Arabian Gulf appointed as an ambassador was Ms. Nabeela Al-Mulla, a Kuwaiti, and she made history becoming an influential role model for other Kuwaiti women diplomats. Nevertheless, it would be wrong to neglect difficulties which married diplomats may face (equally men and women). To be honest, it is rather difficult even to start a family when you change countries every 4 years; but if you are lucky to marry, then will your partner agree to participate in the kaleidoscope of your postings?
Thus, I feel that challenges which diplomats face do not refer to their gender, age, character etc. This profession offers equally tough conditions for men and women. In other words, no pain no gain.
What do you enjoy most in being a diplomat?
I fully agree with the opinion that a diplomat is someone who must possess sufficient knowledge on a maximum range of issues. A good diplomat is to some extent linguist, historian, orator, journalist, interpreter and psychologist preferably with some knowledge of arts. That is what I like the most about this profession, there are no limits for self-development and intellectual growth.
I also believe that diplomacy is a great opportunity to develop creative talents. The tasks are always multidisciplinary and it only depends on your skills and creativeness how to reach the goal. I often look for new algorithms of work for each unique case and this encourages me a lot.
Where do you see yourself in the coming years in your career?
I do not consider myself a sprinter in the career race. I am more interested in practical outputs and moral satisfaction in my occupation. Moreover, the very first steps in my career path clearly showed me that there are still so many directions to explore.
I guess whatever field might interest me in the future, it would be definitely related to languages, interaction and inspiration.
What are your pastimes or hobbies ?
I am keen on jogging and rollerblading, especially near the sea. The sea and the marvelous sunsets are another reason for my fascination with Kuwait. One of my favorite hobbies that brings me joy and delight is traveling. I feel happy when I explore new lifestyles and cuisines.
Perhaps, writing a PhD thesis will soon become my hobby since I am already doing preliminary research.
Any experience you would like to share with us?
'Professionalism and patriotism are absolutely essential for a diplomat'
Ambassador Dr. Yurii Kochubey, Ukrainian diplomat with more than 40 years' experience, historian, linguist, orientalist, Arabic language researcher.
'Professionalism, decency, patriotism' Motto of the Diplomatic Academy of Ukraine.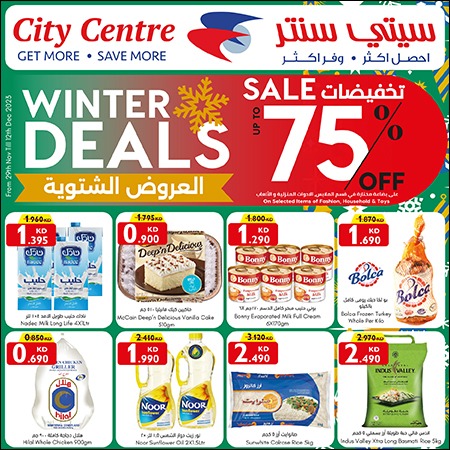 Read Today's News TODAY...

on our

Telegram Channel

click here to join and receive all the latest updates

t.me/thetimeskuwait