Diwali, the 'Festival of Lights', is one time of the year when delicacies are prepared and shared by family and friends. Rather than head to the nearest confectionary store and order oodles of sweets, why not prepare them fresh at home. Making them at home, you can be assured of the quality of ingredients used and also control the sweetness and fat content of the sweet delights.
Here we have put together a handful of Diwali specialties that you can prepare at home without too much effort or time.
---
GULAB JAMUN
---
Ingredients
1 ½ cups khoya (dried whole milk)
¼ cup chenna (cheese curd)
¼ teaspoon soda bicarbonate
3 tablespoons refined flour (maida)
¼ teaspoon green cardamom powder
2 cups sugar
Ghee to deep fry
Preparation:
Grate khoya and mash chenna and set aside
Mix the two along with soda bicarbonate, refined flour, green cardamom powder and a little water to make a soft dough
Divide into sixteen equal portions and shape into balls
Prepare a sugar syrup with sugar and two cups of water
Clear the syrup by removing the scum, if any
Heat ghee/oil in a kadai.
Add the balls and deep fry on low heat till it turns a golden color
Drain and soak in the sugar syrup for at least fifteen to twenty minutes before serving.
---
BOONDI LADOO
---
Ingredients:
2 cups gram flour (besan)
2 cups sugar
½ teaspoon baking powder
10 cashew nuts
20 raisins
15 green cardamoms
4 saffron (kesar) strands
A few drops of milk
500g ghee
Preparation:
Shell and powder cardamoms
Add one fourth cup of water to sugar and heat until it melts and becomes syrupy
To check if the sugar syrup is ready, take a drop of the solution and drop in water
If it remains intact and does not dissolve then your syrup is ready
(While preparing the sugar syrup, add a few drops of milk. Impurities will collect on the surface in a layer. Remove this scum)
Add saffron and cardamom powder to the syrup
Separately, add soda and water to gram flour and prepare a paste without lumps Heat the ghee in a deep frying pan
Sieve the gram flour directly into the hot ghee and fry till light yellow
Drain and set aside.
Fry cashew nuts and raisins and along with the boondi add to the sugar syrup
Mix well and set aside to cool
Apply some ghee on your palms and shape the boondi mixture to form balls.
---
MYSORE PAK
---
Ingredients
¾ cup gram flour
4 cups pure ghee
2 ½ cups desi ghee
Preparation:
Sift the gram flour twice
Heat the ghee in a pan and keep it hot over very low heat
Cook the sugar with two and half cups of water over medium heat, stirring continuously till it dissolves
Increase heat and bring the syrup to a boil
Cook without stirring for about five minutes or till it reaches a single-thread consistency
Add half a cup of hot ghee to the syrup and stir
Add gram flour gradually, stirring all the while to prevent lumps from forming
Stir continuously till the mixture starts bubbling
Pour in the remaining hot ghee, half a cup at a time
Every time you add the ghee the mixture should sizzle and froth
Continue this process till all the ghee is consumed and there is a pleasant sweet roasted aroma
Pour the mixture into a greased tray
Cool a little and cut into squares.
Separate the squares when completely cooled and store in an airtight container to retain its freshness and crispness.
---
MALAI PEDA
---
Ingredients:
One liter whole milk
Few strands of saffron (Kesar)
½ cup sugar
Two pinches of citric acid
One teaspoon cornflour/cornstarch
¼ tsp green cardamom powder
4-5 chopped almonds
7-8 chopped pistachios
Preparation:
Bring the milk to a boil in a deep non-stick pan
Cook, stirring continuously, for about twenty minutes, till it reduces to half its original volume
Soak the saffron in two teaspoons of warm milk and add to the boiling milk
Add the sugar and continue to cook for four to five minutes.
Mix the citric acid in one tablespoon of water and add gradually to the boiling milk Cook till the milk curdles slightly
Mix the cornflour with the remaining two teaspoons of milk and add to the pan Cook, stirring continuously, for about forty-five minutes till the mixture thickens and resembles khoya
Add the cardamom powder and mix well
Remove from heat and set aside to cool
Divide into sixteen equal portions and shape into round balls
Decorate with almonds and pistachios, and serve.
---
JALEBI
---
Ingredients:
1 ½ cups refined flour
Two cups sugar
¼ tsp orange color
Two cups sugar
One tbsp milk
½ tsp green cardamom powder
Preparation:
Place the refined flour in a bowl, add one and a half cups of water and bring them together to form a light smooth batter
Cover the bowl and keep in a warm place to ferment for twenty hours
Mix the batter again with your hands for fifteen minutes
Add the food color and two tablespoons of refined flour
Mix again for ten minutes
Cook the sugar with two cups of water in a deep non-stick pan on high heat, stirring continuously, till the sugar dissolves
Add the milk and remove the scum that forms on top
Add the cardamom powder and cook, stirring, till the syrup attains a one-string consistency
Let the syrup cool, but ensure that it remains lukewarm
Heat the ghee in a non-stick frying pan on medium heat
Pour some of the batter into a squeeze bottle
Hold the bottle over the hot ghee and gently squeeze the batter into the ghee in spiral shapes
Start from the outside and work inwards for better results
Cook, gently turning the jalebi over occasionally, till golden and crisp
Drain and soak in the sugar syrup for two to three minutes
Drain and serve hot.
---
GAJAR HALWA
---
Ingredients:
Preparation:
Place the grated carrots in a microwave proof bowl
Add ghee and mix well
Add green cardamom powder and mix
Heat in the microwave on high for five minutes
Once done, add sugar and mix well
Heat the mixture in microwave for two more minutes
Remove and add almonds, cashew nuts, raisins, and nearly all khoya. Mix well
Cook in the microwave for another two minutes
Remove and garnish with the reserved khoya and pistachios and serve hot or cold.
---
COCONUT BARFI
---
Ingredients
4 cups of grated coconut
4 cups of sugar syrup
2tbsp Khoya (evaporated milk powder)
1tbsp almonds, blanched and shredded
1tbsp pistachio, blanched and shredded
1tsp ghee
Preparation
For the sugar syrup: Add sugar and water in the same proportions in a pan. Start heating the mixture over low to medium flame and keep stirring continuously to avoid caramelizing. When all the sugar dissolves and it becomes nice and thick, turn off the flame.
For the coconut barfi: In a thick-bottomed kadai (wok), mix the coconut, khoya and the sugar syrup on low heat until it thickens and acquires a halwa-like consistency. Add the pistachio and almonds. Brush on the ghee in a tray and spread the coconut batter on it. Smoothen out the edges of the batter and cut into barfi shapes when it cools down. Serve.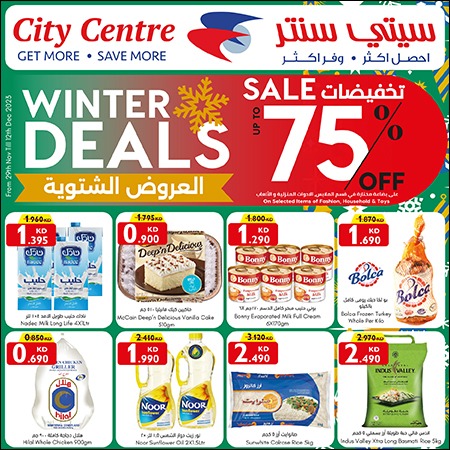 Read Today's News TODAY...

on our

Telegram Channel

click here to join and receive all the latest updates

t.me/thetimeskuwait