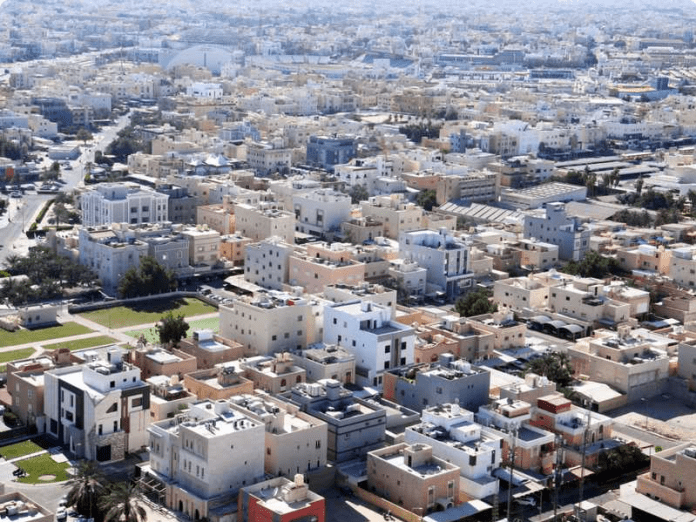 The private housing sector in different regions of the country witnessed a remarkable decline in prices during the last period, after it reached record levels in previous years, and caused an unprecedented housing crisis, disregarding the financial capacity of a large segment of citizens.
Al-Hisbah Real Estate Company revealed to Al-Qabas that signs of a correction began in private housing prices, after the average decline in residential areas in Kuwait currently reached 4% compared to the period of the third quarter of 2022 (prices witnessed their peak levels during that period).
According to Al-Hisba, the decline in the prices of private housing real estate in each of the regions of "Al-Faihaa", "Kaifan" and "Al-Qadisiyah" reached 2%, while it ranged between 3 and 4% in "South Surra", and between 4 and 5% in "B" East Qurain.
She indicated that the prices of residential real estate in "Seville" and "Andalusia" fell between 5 and 6 percent, while in "Residential Khairan" and "Saad Al-Abdullah" they reached about 6 percent each.
Al-Hisba had recently published data indicating a decrease in local real estate activity in 2022 compared to 2021, as the number of deals decreased by 45% from 8115 deals in 2021 to 4470 by the end of 2022, while the total real estate transactions at the end of last year amounted to 2.76 billion dinars, compared to 3.21. billion dinars in 2021, an annual decline of 14%.
The company reviewed some of the main factors that contributed to the decline in the prices of private housing real estate, including, but not limited to:
First: The successive increases in interest rates, which led to an increase in loan repayment installments, thus negatively affected the investor's ability to provide liquidity.
Second: The fading feasibility of investing in Kuwait, after it was encouraging for many traders during the pandemic in 2020-2021.
The noticeable decline in the prices of private housing real estate is offset by many other reasons that may push it back up, such as:
— Unconsidered laws and decisions related to the real estate sector.
— The legislative shortcomings in the housing sector make it more attractive to capital.
— Lack of confidence in the completion of residential areas in the required manner and delivery on pre-set dates.
— A market that lacks reliable data and information (absence of transparency and approved reference).
— A market that is not properly organized.
— Demand continues to outpace supply.
Read Today's News TODAY...

on our

Telegram Channel

click here to join and receive all the latest updates

t.me/thetimeskuwait