Ambassador H.E. Jaroslav Siro
---
By Reaven D'Souza
Managing Editor
---
Ambassador Jaroslav Siro is a seasoned diplomat with many decades of experience and exposure to diplomacy. His postings in several countries across continents make his insights into world events and happenings very pertinent and interesting.
In a lengthy meeting with The Times Kuwait Managing Editor Reaven D'Souza Ambassador Siro, detailed the long and friendly relations his country enjoys with Kuwait and how his country plans to further enhance relations not just with Kuwait but with the entire region.
The ambassador began by highlighting the 60 years of fruitful cooperation between Czechia and Kuwait and his plans to develop bilateral ties with Kuwait in all fields. "The Middle East region and the Gulf in particular have traditionally been a focal point of Czech foreign policy, which reflects in our strong diplomatic presence in the region.
"Czechia, a successor of former Czechoslovakia, and Kuwait have historically enjoyed cordial and friendly relations ever since Kuwait became an independent state in 1961. Both countries established diplomatic relations on 27 May,1963 and the former Czechoslovakia was one of the first European countries to open its Embassy in Kuwait in 1965. Since then, the political, economic and cultural ties between the two countries have flourished steadily.
"Today, relations between our two countries are strong as ever. Kuwait remains for Czechia a natural and important political and trading partner and ally in the region, with whom we share a number of key international concerns and objectives.
Czechia is committed to build on the successes of the past sixty years and to further strengthen the bilateral cooperation in all fields, spanning from political, economic and trade, investment, research and scientific cooperation to cultural cooperation and people-to-people ties. This multi-dimensional approach is based on the principle of mutual respect and partnership."
Elaborating on future plans to strengthen bilateral relations, the Czech ambassador stated: "Our focus now is on the intensification of political dialogue, through high-level contacts as well as on economic and trade cooperation. Last year, a mechanism of political consultations was restored with the meeting in Prague. I expect that the next round will take place in the near future, this time in Kuwait.
"The 60th anniversary presents a good opportunity for the exchange of high-level visits. In this regard we are planning for a visit by a delegation from the Czech Ministry of Industry and Trade in order to discuss new business opportunities and to boost economic and trade ties. An Agreement on Economic and Technical Cooperation is expected to be signed during this visit. Based on this agreement a joint intergovernmental commission will be established, and I am convinced this visit will strongly contribute to enhancing mutually advantageous economic and trade cooperation between our two countries. We would also be very happy to host a high-level trade and investment delegation from Kuwait."
Emphasizing the huge potential for investment opportunities in Czechia for Kuwait,, the ambassador said: "Czechia remains a great location for foreign direct investment. It is a developed economy, a safe and peaceful country. Its strategic location in the very center of Europe provides a great access to the European market. The country provides a well-developed infrastructure, transparent business environment, stable political situation, well developed private and banking sectors, effective legal environment, including investment protection, high quality of life and an educated and skilled workforce. All of that together represents a great asset for businesses and investments.
"In Czechia, Kuwait is perceived as an investor with a high potential. Kuwait is currently mostly investing not directly but through large investment funds. Of course, Czechia would like to see more investments coming from individuals and enterprises in Kuwait and other Gulf countries, especially in sectors with high-added value. Last year the Czech Ministry of Foreign Affairs organized a successful international investment forum and presented investment opportunities to representatives of sovereign funds from the Gulf region, including Kuwait Investment Authority."
Alluding to the expanding trade between the two countries, and Czech acumen in industrial production, the ambassador noted: "Mutual trade exchange witnessed an extraordinary growth. I am glad that we marked a year on year increase of 40 percent in trade volumes last year. Kuwait´s stability, geographical location and its balanced policy encourage Czech companies to look for opportunities here.
"Czechia also belongs among countries with a long industrial tradition and high export orientation. Today, it is the most industrialized economy within the EU, in terms of gross value added of industry, offering many innovative technologies in various sectors. The most important branch of the Czech industry is automotive. The others are the mechanical engineering, ICT, chemical, nanotech, biotech and food sectors. The energy, construction and consumer goods industries are also important components of the Czech economy. More than a half of the Czech industrial production is exported. Nowadays, trends in industry are focusing on innovation, digitization and smart solutions.
"Kuwaiti people have a solid awareness of Czechia thanks to its traditional products like beautiful crystal glass from Lasvit Design, Aldit, Bohemia Crystal and others) or from the blue-white striped iconic mushroom shaped water towers, which were built by a Czech company in the 1970´s.
In many Kuwaiti private houses, you can find hand-cut Bohemian crystal glass. Beautiful crystal design lightings made by Czech companies decorate lobbies of the Avenues Mall, Assima Mall (the largest light installation in the world) or of the Kuwait Investment Authority Headquarters.
"Important cooperation also takes place between the two countries in the field of environmental protection. This March, KOC signed a contract with three selected suppliers for the implementation of the largest decontamination project in the world, within the framework of which a total of 8.34 million cubic meters of soil, massively contaminated at the time of Iraqi invasion, are to be rehabilitated. One of the selected suppliers is an association formed by the Kuwaiti Al-Sayer/Enshaat comp. and the Czech DEKONTA company, which has unique remediation technologies and extensive experience in the implementation of international projects."
Turning to security cooperation between the two sides, the envoy pointed out that Kuwait is a widely recognized impartial broker and plays a crucial role in promoting security, stability, and development in the Gulf region and in the Middle East as a whole. He added, "Both countries share principles of freedom, sovereignty and territorial integrity, and Czechia highly appreciates the positive and constructive role Kuwait plays on the international arena. Czechia is ready to work closely with Kuwait both on a bilateral as well as on multilateral basis on maintaining and further strengthening global and regional stability, peace and cooperation.
"It is worth noting in this regard that Czech industry production in the defense and security sector has a long tradition of more than 100 years, and now increasingly focuses on new technologies and areas. With around 95 percent of defense industry production being exported, the high-quality Czech defense and security equipment and advanced technologies are well appreciated internationally.
"I am glad that there is renewed interest on both sides to develop cooperation in the defense and security sectors. Visit of our Deputy Minister of Defence to Kuwait in May 2021 opened a new chapter in cooperation in this field. Cooperation with Kuwait in this sensitive and important sector also has the full support of the Czech Government. A delegation of the Kuwait National Guard (KNG) visited Czechia last year and several Czech companies from the security and defense sector introduced themselves in Kuwait. The potential lies in military-technical cooperation, military-medical cooperation and training. Czechia, as a member of NATO, also fully supports this cooperation, especially through the NATO-Istanbul Cooperation Initiative Centre based in Kuwait.
"The ambassador also underscored his country's superb tourism attractions, including its many rejuvenative medical spas, beautiful landscapes and numerous UNESCO World Heritage Sites that attract millions of visitors each year. "Kuwaiti citizens are well known for their love to travel and explore new places. I am proud that over the years Czechia has become a popular destination for Kuwaiti tourists as well. I wish to invite them to visit Czechia in even greater numbers. I am sure it will give another impetus to deepening of friendly relations between the two countries.
"There is much to see and to do in Czechia, whether you are looking for business, history, natural beauty, fantastic architecture, spas, leisure and relax, food and gastronomy, music and entertainment. Czechia has the largest density of castles, chateaux and historical monuments in Europe. In fact, there are over 2,000 of them around the country. Between 10 and 12 million tourists visit Czechia every year.
"Moreover, since last year, Prague and Kuwait City have become easily accessible by Jazeera Airways seasonal direct flights. This year again the direct service will resume at the end of June. In order to ensure timely and convenient processing of Schengen visas I recommend travelers to apply for visas well in advance. I would also like to stress that the Czech Embassy does not accept applications submitted by any intermediary. All applicants must apply in person in the VFS visa center."
The ambassador concluded by commenting on the celebrations being planned to mark the 60th anniversary of diplomatic relations between the two countries. "I am convinced that the 60th anniversary of the establishment of diplomatic relations between Czechia and Kuwait, and six decades of fruitful cooperation deserve an appropriate commemoration. To mark this important milestone in our relations the honorable Ministers of Foreign Affairs of both countries will exchange congratulatory letters.
"Also, in cooperation with the Czech Tourism Promotion Agency (CzechTourism), and Czech travel agencies and spas, we plan to organize later this year another roadshow to re-introduce and promote Czechia as an attractive tourism destination. The Czech Embassy also intends to organize later this year, in cooperation with the National Council for Culture Arts and Letters (NCCAL), a concert of a Cimbalom ensemble of the Czech Philharmonic Orchestra to bring Czech music and works of composers like Antonín Dvořák or Bedřich Smetana closer to Kuwaiti music lovers. I also consider this interview to be an important part of the celebration and promotion of successful mutual relations. So please accept my highest appreciation for your valuable collaboration."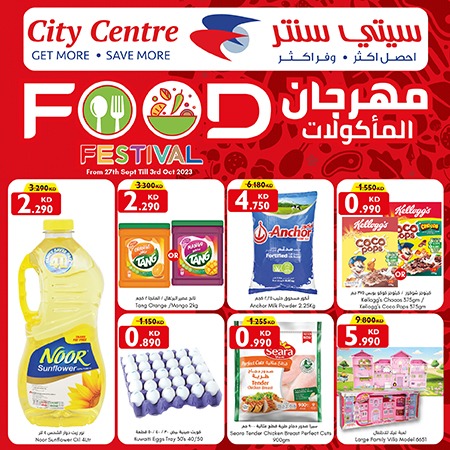 Read Today's News TODAY...

on our

Telegram Channel

click here to join and receive all the latest updates

t.me/thetimeskuwait