An economist by profession, His Excellency Martin Vitek, the Ambassador of the Czech Republic to the State of Kuwait, joined the diplomatic service of his country in 1993. "I moved from the private sector to the Foreign Ministry in Prague and in 1995, I was appointed as Commercial Counsellor to our embassy in Denmark.
After spending five years in Copenhagen, I returned to Prague and was then assigned as the Deputy Head of Mission at our embassy in Dublin, Ireland, from 2002 to 2007. For the next six years, I worked at our headquarters in Prague and then in 2014, I was appointed as Ambassador to the State of Kuwait, and Non-Resident Ambassador to the State of Qatar," said Ambassador Vitek at the start of an exclusive interview with The Times Kuwait.
"This is not only my first assignment as ambassador, it is also my first posting to the Arab world and I am finding the experience both exciting and enlightening," said the envoy. He added, "Czech Republic and Kuwait have long and friendly relations that stretch back to 1963, when the former Czechoslovakia was among the first countries to recognize the sovereignty and independence of Kuwait. We have had a presence in Kuwait for over five decades now; last year we celebrated the 50th anniversary of establishing diplomatic ties."
"Today, we very much value cordial ties between our two countries and are committed to strengthening them further, in all spheres. Kuwait is an influential player, especially in the regional and Arab context, and we look forward to cooperating with the country on the political arena in pursuing our mutual interests," said the ambassador.
Long-standing bonds of friendship and bilateral relations on the political, economic and cultural fronts between the two countries have been reinforced through regular high-profile visits by leaders and officials on both sides. "In May of this year, Kuwait's Deputy Prime Minister and Minister of Industry and Commerce, Abdulmohsen Al-Medeij, paid a three-day official visit to the Czech Republic at the invitation of the Czech Minister of Trade and Industry, Jan Mladek. The Kuwaiti delegation, which included members of Kuwait Chamber of Commerce and Industry, discussed ways of furthering trade and commercial ties between the two countries. During his visit, Minister Al-Medeij also extended an invitation to his Czech counterpart to visit Kuwait. We hope the visit by our minister and his accompanying trade delegation will take place early next year," said Ambassador Vitek.
"Last month, a group of Kuwaiti parliamentarians, headed by Deputy Speaker of the National Assembly, Mubarak Al-Khereinj, paid an official visit to the Czech Republic. The lawmakers were in Prague to meet their Czech counterparts, and to boost friendly ties and bilateral relations between the two countries. During the visit, Al-Khereinj extended an invitation to the Speaker of Chamber of Deputies of the Czech Parliament, Jan Hamacek, to visit Kuwait."
"We expect the visits by the Czech trade minister, and Speaker of Chamber of Deputies, when they do materialize, will be a good continuation of our relations and will help boost bilateral trade and investment between the two countries."
Pointing out that commercial exchanges between the two countries have remained steady and have good prospects for future growth, the ambassador noted, "The annual volume of bilateral trade between the Czech Republic and Kuwait is around US$70 million; the bulk of this, about 95 percent, comprises of export of Czech goods to Kuwait. And, while no single component predominates, Czech exports to Kuwait are mainly made up of automobiles, electrical equipment, chemicals, and consumer goods."
Acknowledging that there is plenty of scope for enhancing economic and commercial ties between the two countries, Ambassador Vitek said, "With more than 10 bilateral agreements covering all spheres of our mutual relations, we have all the economic and regulatory frameworks in place to further broaden bilateral ties between our two countries." He added, "My priorities are two-fold; the first is to facilitate Kuwait visitors wanting to travel to the Czech Republic and the second task is to strengthen economic and commercial ties between our two countries, and encourage Kuwaiti investments to the Czech Republic."
Detailing visits by Kuwaitis to Czech Republic and the visa formalities involved, the envoy said, "There is already a steady stream of people visiting Czech Republic every year; many of them seeking medical and recuperative services at Czech spas. Currently, we issue around 3,000 visas annually to Kuwaitis wishing to visit the Czech Republic and the visa formalities are done in-house here at the embassy. It takes only a couple of days for us to issue Schengen visas to Kuwaitis. For those looking to stay longer (over 90 days), we have national visas or the so-called 'spa-visas', that enable a person to stay longer in the Czech Republic; this is beneficial for those undergoing long-term treatments at spas and health institutions in our country."
"In the past, we had direct flights between our two capitals, however, they were later discontinued. I explored the possibilities of resuming direct flights, at least during the high tourism season, but unfortunately, the operational viability and profitability of such flights are at present not attractive. Nevertheless, there are good connecting flights available via Dubai, Istanbul, Frankfurt, Amsterdam or London. "
Noting that, based on per capita basis, tourism to the Czech Republic is relatively high, the envoy added,
"Czech spas and health resorts are well-known in Kuwait, and Kuwaitis are well aware of the excellent facilities and treatments provided at these institutions. A couple of years back, the embassy had held a tourism seminar and exhibition during which Czech tourism stakeholders had the opportunity to present their product offerings directly to the public here. I am now hoping to repeat this tourism promotion drive sometimes in the near future."
Elaborating on investments in the Czech Republic by Kuwaiti investors and entrepreneurs the ambassador said, "While there are no direct investments by Kuwaiti government bodies in the Czech economy, there are several private investments by individuals and companies, especially in the real-estate sector.
However, the potential for investments exists, particularly in our tourism, engineering and energy sectors. One of my priorities is to encourage and facilitate the meeting and interaction between Kuwaiti businesses and investors, and their Czech counterparts."
"We also believe that cultural exchanges can bolster relations on the people to people level. Previously, we have held several performances by Czech artists in Kuwait. I now look forward to continuing this tradition and it would be my pleasure to introduce Czech musicians and other performers to Kuwait at least once or twice a year," revealed the diplomat. Adding that there were only around 50 or 60 Czech nationals in Kuwait, the ambassador continued, "Last week, I held a reception for my fellow citizens and I am pleased to note that they are all doing well. Many of them have been here for over 30 years; around half of them are doctors and some are engaged in providing sports training to Kuwaiti athletes. They are doing an excellent job, not only professionally, but also in promoting Czech culture and values in Kuwait."
"On the education side, we have a few Kuwaitis students enrolled in Czech universities, mainly pursuing medical degrees. During my tenure, I hope to promote more Czech educational institution where Kuwaitis can head for higher learning. Also, I would like to add that we are grateful to the Kuwaiti government for providing scholarship to three Czech students every year, to learn the Arabic language at Kuwait University. This is a much sought-after course among Czech students and we hope these scholarships can be expanded to accommodate more students."
The ambassador, who is here with his wife, said in conclusion, "Kuwait is a nice place, the people are friendly and very hospitable and the diplomatic community is very active and we have been enjoying our experience in this country. Relations with Kuwait have been built over five decades, and, as the Czech Republic prepares to celebrate, next week, the 96th anniversary of its foundation, I look forward to the continuation of my mission."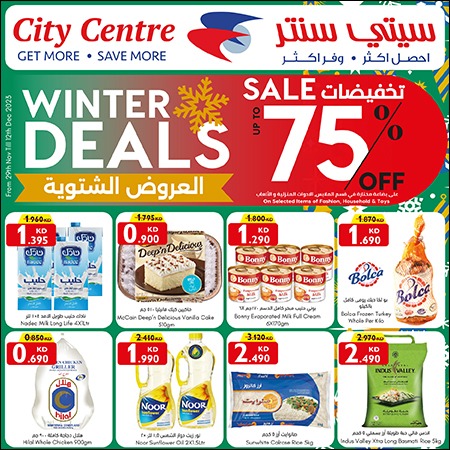 Read Today's News TODAY...

on our

Telegram Channel

click here to join and receive all the latest updates

t.me/thetimeskuwait