This year why not celebrate the Republic Day of India with a 'curry fest' that presents some of the finest curries from different parts of the country. Curry, which has been native to Indian dining since ages, is an anglicized form of the Tamil word kari, which means sauce in most South Indian languages. Curry is basically a thick or thin sauce infused with flavorsome spices along with eggs, vegetables, fish, meat or chicken pieces.
Butter chicken
Ingredients
For the chicken
2.5cm piece ginger, peeled
4 cloves garlic, peeled
1 green chili, destalked
2 tbsp thick natural yogurt or Greek yogurt
2 tsp chickpea flour (gram flour)
1 tsp mild paprika
½ tsp chili powder (or a little more if you'd like it spicy)
½ tsp garam masala powder
1 tsp coriander powder
Pinch cinnamon powder
Pinch saffron, crushed
Salt to taste
450g skinless boneless chicken thighs, cut into bite-sized pieces
Melted butter for basting
1 tsp chaat masala
Juice of ½ a lemon
Salad and chutney to serve
For the sauce
1½ tbsp unsalted butter
6 green cardamom pods, lightly crushed
2.5cm piece cinnamon
4 cloves
1 onion, finely chopped
1 heaped tbsp grated ginger
2 green chilies, slit lengthwise
1 tsp kashmiri chili powder (or mild paprika)
½ tsp garam masala powder
3 tbsp tomato puree
150ml double cream
2 tbsp honey
1 tbsp dried Kasoori methi (dried fenugreek leaf)
50ml water
Salt to taste
Chopped coriander for garnish
Directions:
Chicken preparation:
Place the ginger, garlic and green chili in a wet grinder and blend to a smooth paste
Mix yogurt with gram flour in a bowl to get a thick paste without any lumps
Add the ginger, garlic and chili paste, the paprika, chili powder, garam masala and coriander powder. Also mix in the ground cinnamon, saffron and salt.
Stir well and tip in the chicken pieces and mix to coat them in the thick marinade
Leave to marinate for a few hours or even overnight if you prefer
Soak wooden skewers in water. Preheat the grill to medium. Shake off the excess marinade and thread the chicken pieces onto the skewers and place them on a wire rack.
Cook under the grill for 15-20 minutes. Turn the skewers every 5 minutes and baste with melted butter until the chicken juices run clear and the pieces are cooked through and slightly charred around the edges.
Sauce preparation:
Place a deep saucepan over a low heat and add the butter. When hot, add cardamom pods, cinnamon and cloves. Fry for 20 seconds, then add the onions and sauté for 5-7 minutes over a medium heat until they take on a light brown color
Add grated ginger and chilies. Fry for a further minute, add the chili powder and garam masala, stir for 20 seconds and add the tomato puree. Mix well and cook for a couple of minutes
Now gradually add the double cream, stirring continuously to mix it with all the spices. Simmer and cook for 2 minutes.
Stir in the honey and the fenugreek. Season to taste. Add the water as well.
Add the cooked chicken pieces and simmer the curry on a low heat for 6-8 minutes.
Garnish with coriander and serve with naan bread.
---
Mughlai Karahi Gosht
Ingredients:
1 kg leg of lamb on the bone, cut to bite-sized pieces
5 garlic cloves, roughly chopped
3.5cm piece ginger, roughly chopped
4 tbsp vegetable oil
500g tomato, thinly sliced
200g onions, thinly sliced
1 heaped tsp kashmiri chili powder (or mild paprika)
Salt to taste
2 tbsp Greek yogurt
2 tsp coriander powder
Pinch turmeric powder
1 tsp cumin seeds, coarsely crushed
½ tsp black pepper, coarsely crushed
Pinch garam masala powder
2 green chilies, slit lengthwise (optional)
1 tbsp chopped coriander leaves
1 tbsp chopped mint leaves
ginger slivers for garnish
Directions:
Place the lamb in a mixing bowl. Crush the garlic and ginger to a coarse paste and add to the lamb. Stir well and set aside for an hour or overnight if you have time
In a large heavy-bottomed saucepan, heat the oil on a medium heat. Add the marinated lamb chunks and fry for 5-6 minutes stirring well to seal
Add the sliced tomatoes and cook for a further 8 minutes. The tomatoes will begin to break down and soften. Add the onions and chili powder and stir well, cooking for a further 3 minutes. Season to taste. Now lower the heat and simmer with the lid on for 30 minutes stirring half way through the cooking process
Add the Greek yogurt to a small bowl and mix in the ground spices: coriander, turmeric, cumin and black pepper. Add to the karahi gosht and stir well, making sure the yogurt does not split.
Continue simmering on a low heat with the lid half open, cook the lamb for 45-50 minutes, stirring half way through cooking, making sure it does not stick to the bottom of the pan.
Turn the heat off and while it is still warm add the garam masala, chilies, coriander, mint and ginger slivers.
---
South Indian Egg Curry
Ingredients:
For the raita:
200ml full-fat yogurt
100ml sour cream
2 tsp thick, black Indian tamarind paste
30g fresh ginger, peeled and finely grated
Zest of 1 lime
1 small pinch finely ground cloves
For the curry:
1 tsp cumin seeds
3 cloves
1 tsp black peppercorns
Seeds from 2 green cardamom pods
1 tsp fennel seeds
½ tsp finely ground mace
1 tsp powdered turmeric
1 tsp chili flakes
½ tsp finely ground cassia
1 handful flaked almonds
6 eggs
60g unsalted butter, ghee or sunflower oil
300g onions, diced
3 fat garlic cloves, crushed
20g fresh ginger, grated
400g in chopped tomatoes
400ml coconut milk
1 handful coriander, leaves only
Directions:
Mix the raita ingredients in a small bowl and put in the fridge.
Finely grind the first five spices with a mortar and pestle, then add the mace, turmeric, chili flakes and cassia, and mix well. Dry-fry the almonds lightly over a medium heat. Set aside.
Put the eggs in a pan of cold water, bring to the boil and simmer very gently for four minutes. Drain and refresh under cold running water for three minutes or so, then peel. Set aside on kitchen paper.
Put a large heavy-based pan or flame-proof casserole over a medium heat, add the butter and heat for a moment. Add the onions and cook for a couple of minutes, then add the garlic and ginger, stir and cook until the onions are soft. Add the spice mix and 1 tsp salt, stir, then add the tomatoes. Simmer gently for a minute or so.
Add the coconut milk, turn up the heat and bring to the boil. Allow to bubble gently for a minute before lowering the heat and simmering, uncovered, until the sauce has the consistency of double cream and coats the back of your stirring spoon with a glossy covering – 10 to 15 minutes.
Turn off the heat. Halve the eggs, put them on to warmed dinner plates, spoon over lashings of the sauce, then sprinkle with the coriander and toasted almonds. Serve immediately with a dollop of the raita on the side.
---
Goan prawn curry with coconut, chili and coriander
Ingredients
400g raw king prawns, deveined, with tails on
½ tsp turmeric powder
1 tbsp Goan vinegar or malt vinegar
Pinch of salt
1 tbsp vegetable oil
90g onion, finely chopped
80g tomato, finely chopped
3 cloves garlic, pounded to a paste
2.5cm piece of fresh root ginger, pounded to a paste
400ml coconut milk
80ml water
1 tbsp tamarind paste
3 green chillies, slit lengthwise
Pinch of sugar
Salt to taste
1 tbsp chopped coriander leaves, to garnish
For the powdered spices
1 tsp cumin seeds
15-18 black peppercorns
1 tbsp coriander seeds
Directions:
In a bowl add the prawns and sprinkle over the turmeric powder, vinegar and salt. Mix and set aside for 15-20 minutes
In a coffee grinder, tip in the cumin seeds, peppercorns and coriander seeds and grind to a fine powder. Set aside.
Heat the oil in a heavy-based saucepan over a medium heat and add the onions and fry for 5-7 minutes until they start to change color to a light brown. Add the chopped tomato and fry for 5 minutes. As they begin to soften add the garlic and ginger paste and fry for a further minute.
Now add the powdered spices and mix it all together. Fry for 2 minutes and add the marinated prawns. Stir, coating them in the spiced sauce for 20-30 seconds, then add the coconut milk, water and tamarind paste. Cover and simmer gently for no more than 4-5 minutes until the prawns turn pink. Add the green chilies and sugar.
Garnish with coriander leaves and check seasoning. Serve with lime and coriander rice.
Hirwa Fish Kalwan
Ingredients:
800g firm white fish steaks with the center bone intact (cod would be ideal)
½ tsp turmeric powder
3 tbsp vegetable oil
10 curry leaves, plus 5, roughly torn, to garnish
400ml coconut milk
2 tsp tamarind paste
1 red chili, halved lengthwise
1 tsp sugar
1 tbsp chopped coriander, to garnish
For the green paste
50g coriander leaves
50g coriander stalks
5 cloves garlic
2.5cm piece root ginger
1 green bird›s-eye chili
2 spring onions, roughly chopped
Directions:
Place the fish steaks on a plate and sprinkle over a pinch of salt and the turmeric powder. Rub this into the fish well and set aside while you make the paste.
Mix all the ingredients for the paste in a mini food processor and add 50ml water to form a smooth paste.
Heat the oil in a saucepan and add the 10 whole curry leaves. When they begin to splutter add the paste and fry on a low flame for three to four minutes. Stir well and pour in the coconut milk, tamarind paste and 150ml water. Stir again and simmer for five minutes.
Season to taste and add the sugar. Now add the fish steaks and, with the heat still on a low heat, cook the fish with the lid on for three to four minutes until just done. Halfway through the cooking process just lift the pan and swirl it gently to mix – do not stir.
Garnish with chopped coriander and the remaining curry leaves. Turn the heat off and leave the curry to rest for 15 to 20 minutes. Serve warm with steamed rice.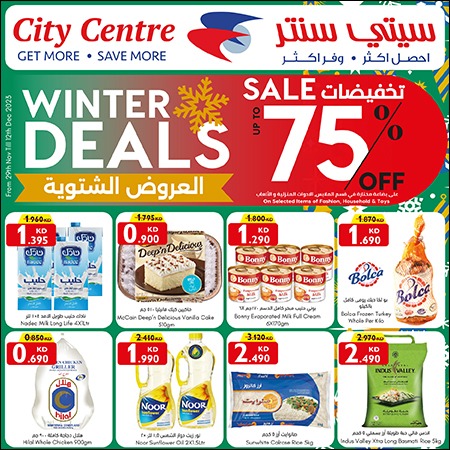 Read Today's News TODAY...

on our

Telegram Channel

click here to join and receive all the latest updates

t.me/thetimeskuwait