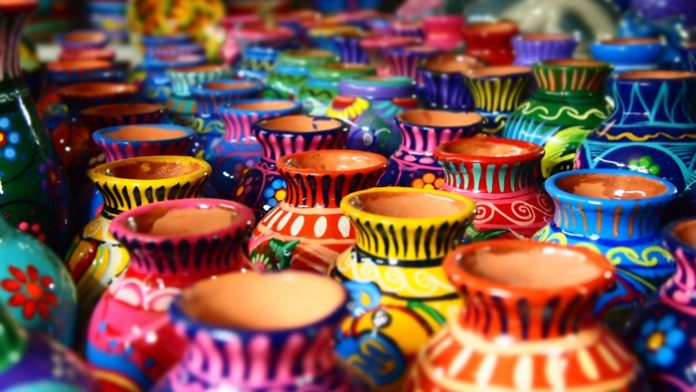 Handicrafts are often a reflection of the culture and traditions of a country. Passed down through the centuries and perfected over generations of artisans and craftspeople, handicrafts contribute to a country's cultural heritage. Here is a look at a selection of superb handicrafts from across India that reveal the dexterity of craftspeople, both from ancient times and today.
Sitalpati Mats, Goalpara, Assam
Once synonymous with Assamese summers, these mats are made from murta reeds that grow in the marshes around the state. These are dried and stripped, then bound together by hand- weaving.
Once the artisans finish weaving the mats they are sometimes dyed using natural pigment extracts while others are hand-painted with traditional designs. Sitalpati stays cool even in toasty weather, and hence the cottage craft's popularity in eastern India.
But deforestation and loss of wetlands in the state means that the raw material used to make the mats is often hard to come by.
Phad Painting, Shahpura, Rajasthan
Long before the printing press was invented and people still relied on oral traditions to pass down their collective history, there was Phad painting.
After listening to priests in temples singing legends of Hindu gods, artists in ancient Shahpura came upon the idea of drawing the stories on a long scroll in a sequential manner, and that is how phad, which means to read a mythological story through pictures, came to be.
Back in those day, epics such as the Ramayana and Hanuman Chalisa and deities such as Pabuji, Devnarayan and Ram Dala with the accompanying prayers were painted on 5x30ft khadi tapestries that told the whole story.
Rogan, Nirona, Gujarat
A 300-year-old tradition that once flourished in Gujarat's Kutch region, 'oil-based' or 'Rogan' in Persian, painting uses the thick residue formed when castor oil is heated and cast into cold water.
After it is mixed with natural colors, the residue is drawn out into a fine 'thread' with a wooden stick and then applied to cloth. Lack of awareness took the craft to the brink of extinction as entire villages that practiced it switched to other trades.
Recently, it has been experiencing a boom with efforts being made to preserve the art form. Rogan motifs, which once graced mainly ghaagra-choli, bridal trousseaus, bed sheets and tablecloths, now adorn more contemporary items.
Bidri Artwork, Bidar, Karnataka
It is an ancient art dating back to the 1400s, bidriware designs typically borrow heavily from Islamic art and Mughal-era motifs, with solid geometric lines interspersed with depictions of flowers and vines. Modeled using a wooden cast, bidri is made from an alloy of zinc and copper. After hand-filing and smoothing the cast alloy, the product is dipped in a copper sulphate solution to blacken it and then artists carve intricate patterns on it. With a chisel and hammer, silver wire is then inlaid in the grooves. Many hours of polishing and smoothing later, the piece is dipped in a solution of water and sand taken specifically from a dark, little-exposed corner of the 15th-century Bidar Fort, before the product is finally dipped in ammonium chloride that blackens everything but the silver inlay, giving bidri its unique look.
Chamba Rumal, Chamba, Himachal Pradesh
The Chamba Rumal gets its name from Chamba, a hill-station in Himachal Pradesh, where the craft has been practiced for centuries. The earliest records of the region dates back to 2nd century BC, making it one of the most ancient crafts in the state.
The region is known for its history, architecture and landscapes but the local community is also known for its arts and crafts, in particular the miniature Pahari paintings. The Pahari school of art has received royal patronage since the 17th century when it is believed to have originated in the region.
Though miniature Pahari paintings are most commonly recognized, the term encompasses a variety of forms from murals to paintings. The impeccable needlework on the Chamba Rumals too is derived from this art movement, combining miniature art with embroidery. Chamba Rumals are typically made in square or rectangular fabric of varying sizes.
The base art, characterized by intricate lines, is traditionally drawn by artists with expertise in miniature paining. Once the art is complete, the embroidery, usually undertaken by women,is meticulously executed on the fabric. The earliest example of the embroidery incidentally can be found in Punjab — Bebe Nanki, sister of the Sikh spiritual leader Guru Nanak, reportedly embroidered one in the 16th century and the item was preserved in the state's Hoshiarpur shrine.
Another handkerchief made its way to Britain in 1883 when Raja Gopal Singh presented a Chamba Rumal to the British, embroidered with a scene from the Mahabharata, which was later added to the collection of London's Victoria & Albert museum.
In the 17th century, the Chamba Rumal embroidery was done by the queens and royal ladies of Chamba for wedding dowries, important gifts and ceremonial coverings.
Pallava Stonecraft, Mahabalipuram, Tamil Nadu
Distinctive-looking sculptures, characterized by their rounded form and exaggerated features are characteristic of temples built during the Pallava dynasty that ruled large swathes of southern India between 3rd and 9th century. Designs of the temples and the sculptures that adorned them eventually found their way across Southeast Asia where they became a significant influence in shaping regional architecture. The Shore Temple in Mahabalipuram with its intricate sculptures has been accorded a UNESCO World Heritage site. The craft from this area is also given a Geographical Indicator tag, recognizing its uniqueness and its origins in Mamallapuram, the earlier name of Mahabalipuram.
Khurja Pottery, Uttar Pradesh
The baked clay pottery is said to have travelled to India with Afghan King Taimur Lung as he passed through Khurja along with an expedition of potters from Egypt and Syria during an easterly campaign over 500 years ago. Khurja pottery has characteristic exotic painted floral patterns, in soothing shades of blue and brown, on an off-white background, which gives it an elegance and ancient charm. A thick slip is used to raise some motifs in relief, creating a three dimensional visual feast. Over the years, the potters have also widened the array of colors to include warm orange and light red glazes, creating variety yet preserving the individuality of the art. This pottery is known for its beautiful patterns and timeless appeal.
Today, the art form has been kept alive by some 5,000 passionate artisans who work relentlessly in 500-odd units to produce these fine specimens of craftsmanship. Khurja in Bulandshaher is one of the earliest centers for glazed pottery in India where potters have the monopoly of making highly artistic blue pottery. These potters often call themselves as 'Multani Kumhars', suggesting that their origin was Multan.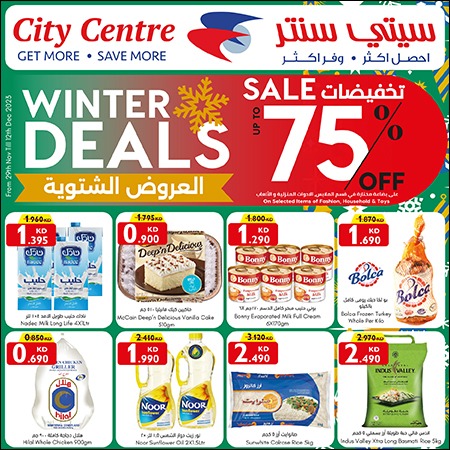 Read Today's News TODAY...

on our

Telegram Channel

click here to join and receive all the latest updates

t.me/thetimeskuwait