By Hermoine Macura-Noble
Special to The Times Kuwait
National and Honour Days at Expo 2020 Dubai are moments to celebrate each of our 200-plus International participants, shining a light on their culture and achievements and showcasing their pavilions and programming. Each features a flag-raising ceremony at the Stage of Nations in Al Wasl Plaza, followed by speeches and cultural performances.
The past seven days have seen cultural extravaganzas from Mexico to Monaco as they celebrate their expo national day. Earlier this week, Syria's turn was led by a delegation including the country's Prime Minister and an array of cultural activities and entertainment showcasing its ancient history, including a performance inspired by Sufi poetry and Syrian heritage.
Syria's Minister of Economy and Foreign Trade, Dr Mohammed Samir Al Khalil, led the delegation and was welcomed by Najeeb Mohammed Al-Ali, Executive Director, Commissioner General Office, Expo 2020 Dubai. Dr Mohammed Samir Al Khalil said: "I congratulate the UAE on hosting this special event and congratulate the workforce team on their efforts to host Expo 2020 Dubai. At a time when the world is facing the most difficult challenges, they were able to prove to the world that the UAE deserves to host the most important international events with excellence, creativity and mastery."
The UAE and Syria have long-standing historical ties based on brotherhood and a common language, religion, and culture. The Syria Pavilion hosted a live Arabic calligraphy show, while the Damascus Brass Quartet entertained audiences at Sun Stage. 'Peace it is, until the break of Dawn', a mesmerising visual projection telling a tale as old as time, was shown at Al Wasl Plaza in the evening. The day was crowned with musician Mouhamad Khairy's tributes to the late Syrian tenor Sabah Fakhri and the legend of Qudoud Halabiya – traditional Syrian songs that have been nominated for UNESCO status – at Jubilee Park.
Located in the Mobility District, the Syria Pavilion showcases the country's seminal place in human history. It was home to the first crops, the first alphabet, the first musical note, and the first poem. The pavilion features a range of attractions — through seven essential experiences — that provide an understanding of this ancient culture. Visitors can perform the 'Hurrian Hymn', the oldest musical notation known to humankind, learn about the development of the early writing systems and the first alphabets and discover the first agricultural societies, developed almost 15,000 years ago.
His Serene Highness Prince Albert II of Monaco also attended several cultural festivities to mark Monaco's national day as well.  His Serene Highness hailed the UAE and Monaco as hubs of "cosmopolitan exchanges" during an interview for the principality's National Day at Expo 2020 Dubai over the weekend.
"These expos are generally a wonderful platform for international exchanges and dialogue and to present different opportunities going forward. And I think this crossroads of opportunities was a great opportunity for us, not only to engage more with Dubai and the other emirates but also to create links with other countries," HSH Prince Albert II of Monaco said.
Jordan and Mexico also held stunning dance performances, offering visitors a chance to enjoy their culture through the performing arts. The greatest dance spectacle however was by Irish dance sensation Riverdance – who are also offering specialized dance classes for the month of November at Expo.
Expo 2020 Dubai organisers have hailed the first few weeks of the event as a "huge success", announcing a unique 2,350,868 visits from 1-31 October, with a host of memorable events, entertainment and seminars attracting people from the UAE, region and beyond.
So far, 28 percent of visits were made by persons under 18 years old, but this figure is expected to grow as the Expo School Programme expands during the cooler months ahead.
Taking a global overview, an impressive 17 percent of the total visits came from overseas, which was notable considering the event takes place when many countries are still operating pandemic travel restrictions. Expo has counted 185 nationalities through its gates, with the top five most popular overseas markets consisting of India, Germany, France, Saudi Arabia and the UK.
In keeping with Expo 2020's sustainability aims, an impressive amount of people have travelled to and around the site using RTA transport methods. From almost 3.6 million total journeys, more than 1.1 million trips were made to and from the site using the Dubai Metro.
A total of 1938 government leaders, including ministers, presidents, prime ministers and heads of state, have graced the Expo site to open their country's pavilions, speak at official events or celebrate their nation's Expo National Day. And many of the 192 Country Pavilions – the first time in World Expo history that every participating nation has its own pavilion – have proved especially popular. The Saudi Arabia Pavilion, one of the largest on the Expo site, has already attracted half a million visitors.
Running until 31 March 2022, Expo 2020 has invited visitors from across the planet to join the making of a new world in a six-month celebration of human creativity, innovation, progress and culture.
By Hermoine Macura-Noble
The first Australian English speaking News Anchor in the Middle East. She is also the Author of Faces of the Middle East and Founder of US-based 501c3 charity – The House of Rest which helps to ease the suffering of victims of war. For more from our Contributing Editor, you can follow her on Instagram, here.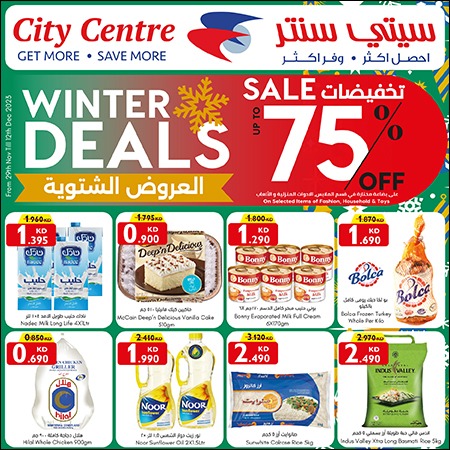 Read Today's News TODAY...

on our

Telegram Channel

click here to join and receive all the latest updates

t.me/thetimeskuwait