Chef Ripudaman Handa, a gym instructor, entered the third season of 'Masterchef – Kitchen Ke Superstar', but he overcame many hurdles and instilled a passion in his cooking to earn the judges' appreciation, winning him the title of Masterchef. About his methods, Chef Ripudaman Hada says he focuses on presentation, taste and nutrition.
He is fascinated with food, and the only advice he has to his fans is to be creative and enjoy food. To start off, fans witnessed the cooking creativity of Indian Masterchef Handa, in a demonstration that was attended by a large crowd who were eager to learn the secrets of cooking great Indian food.
What inspired you to become a great chef?
My mother was my main inspiration, and she taught me a lot about great cooking. It started from my childhood, when on Saturdays and Sundays my parents used to get together and cook food, and I learnt how to cook from watching them.
What is the first dish you have created that you're particularly proud of?
Every weekend, our family would go to the Gurdwara and cook langar. On my sister in law's first karvachauth, I cooked food for the entire family and they all loved it. My first dish was very simple.
Have you tasted some of the cuisine in Kuwait, and what is your favorite food in Kuwait?
I loved the food; Falafel is my favorite snack since I came to Kuwait.
What's your philosophy when it comes it food?
I think cooking is easy, and anyone can make great food as long as they have ideas. But for me, presentation matters a lot. It should look good. If you see my show on Masterchef, the dish always has a great presentation despite the various recipes I use. I make sure to choose ingredients like vegetables that garnish my dishes with many colours and also add to the taste.
What would you say your overall cooking style is?
I define myself as a styling chef and someone who is innovative with food. I can mix different ingredients and flavors to create a unique dish. Everyone sees my style of cooking as Indian food with an Italian twist as I am very creative with mixing Italian and Indian food.
Describe your perfect meal?
My perfect meal is always very nutritious, and the food is high in fiber, nutrients and vitamins. Also, very important for it to have a low calorie content. And as my signature style, my meal has to have good presentation and must be tasty.
How has your experience been in Kuwait?
I like Kuwait, it is a great country, and I like that its very clean and has nice food. I have enjoyed my dining experience in Kuwait a lot, even when we just had Dal at a restaurant – it tasted great and had a good concept.
What are your plans for the future?
My future plans are to work on being a chef, and to manage the many other projects I am interested in. I am waiting to see what happens in the future. My main aim is to brush up my culinary skills and be involved in food research in India. Maybe visit different states and travel to countries. I want to taste different cuisines and learn as much as I can.
Many chefs have launched cook books; do you have any plans to do the same?
I want to launch a book, but after I have gained a lot of experience. There is a book I want published, but I am waiting for an opportunity.
How did you manage to audition for Masterchef?
I stood in line to audition for the show in New Delhi, and the all the people who were auditioning were women, I was the only male standing in the queue. Then, I auditioned and they told me to come to Mumbai, and I was there with chefs from all over India. The competition was very tough but I just opened my mind, and focused on the tasks. "I will do it!" was my motto.
What do you think worked for you in the Masterchef competition?
I just tried to make good food every time I cooked. I've always followed my heart and never went through any recipe book. Before entering into any task, I always thought about my dish for 10 minutes and spent the rest 50 minutes into cooking the dish the best way possible. I think this is what the judges liked about me.
What advice do you have for anyone who is interested in being a chef?
Most people in the audience are chefs already because they have to make good food for their families. But I will say that people should be open to trying new techniques and cuisines. Good cooks should be willing to experiment. My mother is a typical Punjabi, she used to cook the usual Punjabi food, and when I won Masterchef, she started baking and making pasta, and trying new recipes. People should be open to attempting to cook different cuisines at home.
Who is your Chef idol?
It is my dream to one day cook for Gordan Ramsay. I would like to make an Indian dish for him.
What is your view of the foodie culture that you see everywhere?
Thanks to the Punjabi blood that runs in my veins, I am a big foodie myself and very passionate about food and cooking. Food is my weakness. I just love Indian masalas and their aromas, and I can make so many great dishes with them.
How has life changed after winning MasterChef?
Life has changed so much since I won the show, now neighbours approach me for recipes and my mother is learning to cook international cuisines from me.
---
By Christina Pinto
Staff Writer
---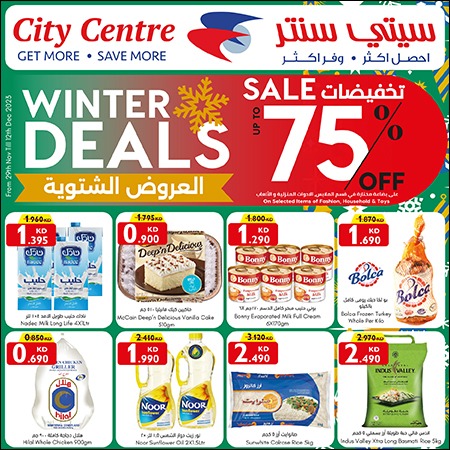 Read Today's News TODAY...

on our

Telegram Channel

click here to join and receive all the latest updates

t.me/thetimeskuwait