H.E. Aliya Mawani, Ambassador of Canada
Canada and Kuwait are further intensifying coordination and cooperation on several regional and international issues while further discussing ways to continue joint efforts in promoting  international peace and security, stated the Canadian Ambassador H.E. Aliya Mawani during a press briefing at her residence on 15 May.
While praising the bilateral cooperation between the two friendly nations, Ambassador Mawani noted that relations have reached new levels that are mutually beneficial. She highlighted the signing of a memorandum of understanding (MOU) for the establishment of a bilateral political consultation mechanism 'strategic dialogue' between the two countries, which she said reflects the development and consolidation of bilateral relations in all fields and at various levels.
She noted that the MOU is aimed at further strengthening political, commercial, investment, and defence and security cooperation  between the two friendly countries, expressing her happiness with this fruitful cooperation. The Ambassador also pointed out that the signing of the memorandum reflects the determination of the nations to develop and consolidate bilateral relations in all fields and at different levels.
Pointing to the recent visit of Kuwait's Foreign Minister Sheikh Salem Abdullah Al Sabah to Canada and the holding of bilateral talks with Canada's Minister of Foreign Affairs, Mélanie Jolie, the ambassador said, the talks encompassed all aspects of the close historical ties and the framework for strengthening and developing them accordingly.
On the military cooperation between the two countries, Ambassador Mawani said, "We have a permanent base in Kuwait at Ali Al-Salem Airbase which  houses about 250 members of the Canadian Armed Forces (CAF) and is the headquarters for Joint Task Force IMPACT – Canada's effort to enhance regional security. The CAF forces present in Kuwait and across the region are working to promote regional security and stability and help partners counter future threats. This makes Kuwait a key defence partner for Canada."
Stressing the importance of Kuwait and the region for her country, she thanked Kuwait for being the transit point for 4,000 Canadians and Afghans fleeing the war in Afghanistan, who passed through Kuwait during their transfer from Kabul to Canada and added that Kuwait was the main base for Canadian forces in the region.
Ambassador Mawani thanked Kuwait for hosting the Canadian Armed Forces on its territory and for the facilities provided by the government in this context. She also noted that Kuwait is the first Gulf country with which Canada has signed a development cooperation agreement, which boosts cooperation in the fields of development and humanitarian assistance, , and exchange of technical expertise and information sharing as part of increased engagement between the two countries.
Ambassador Mawani disclosed that there were approximately 7,500 Canadians residing in Kuwait and contributing to the development of Kuwait in various fields.
Regarding granting visas to Kuwaitis, Mawani requested interested visitors to apply for a Canada visa in advance, noting that the period for obtaining a visa may take up to a month. She noted that student visas are processed as quickly as possible. She also praised the activities of the Kuwaiti Cultural Office in Canada, which she said works closely with Canadian institutions and greatly supports Kuwaiti students studying there.
The validity of Canadian visas is linked to the passport validity and she clarified that conditions for obtaining a Canadian visa applies to all nationalities who wish to travel to Canada.
She disclosed that about 450 Kuwaiti students are enrolled in Canadian universities annually, and that Kuwaiti doctors, graduates of Canadian universities, are very highly regarded and often hold leadership  positions in Kuwaiti hospitals and healthcare institutions
On the issue of what has come to be known as fake immigration offices and how to deal with them, she said: "Yes, it is true that there are a number of these fake offices and neither the Embassy nor the Government of Canada has any authority over them. Unfortunately these offices can often take advantage of applicants.. What I can say in this regard is to ask all immigration seekers to Canada to visit the official website for Immigration, Refugees and Citizenship Canada to obtain information or to contact our VFS office at Raya Center directly about this matter. There is a lot of information required from the applicants, including the fingerprint and we want to ensure that applicants are getting proper and accurate guidance."
On the economic cooperation between the two countries, she disclosed Kuwait is Canada's third economic partner in the Gulf region, and "we have great cooperation with it in various fields such as health and information communication technology (ICT), oil and gas, as well as food security, which became a necessity after the Corona pandemic."
Regarding her vision of Kuwaiti women on Kuwaiti Women's Day, she said: This day is very important for Kuwaiti women and for Kuwait as a country because when all members of society are able to contribute fully, it makes our societies stronger." "I have been fortunate to meet a number of Kuwaiti women who enjoy key  positions in Kuwaiti society. Kuwaiti women are smart, persistent, and have great capabilities, and they make important contributions from the private sector, to civil society as academics, in healthcare, as well as in government institutions, and they have  impressive skills and experience and we cooperate closely with them in a range of fields." She also indicated that the Kuwaiti laws related to women and their families are good but that many Kuwaitis themselves note that the laws require further uniformity in their implementation in order to be more effective
The Canadian envoy praised Kuwait's principled position in the United Nations regarding the Ukrainian crisis and its repercussions at the regional and international levels, as well as the humanitarian efforts made in this framework and the joint work towards preserving the international order, consecrating the values and principles of international law, and maintaining international peace and security.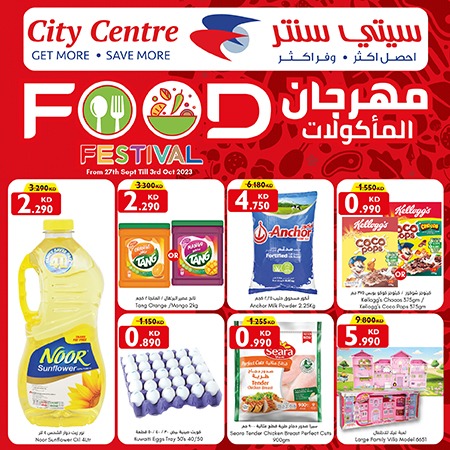 Read Today's News TODAY...

on our

Telegram Channel

click here to join and receive all the latest updates

t.me/thetimeskuwait