H.E. Dr. Zubaydullo Zubaydov
Ambassador of Tajikistan and Dean of Diplomatic Corps
---
By Reaven D'Souza
Managing Editor
---
The charismatic ambassador of Tajikistan H.E. Dr. Zubaydullo Zubaydov has the distinction of being the first ambassador of Tajikistan to Kuwait, and during his tenure in Kuwait has made quite a first impression of his country with his affable and pleasant nature. His charming and outgoing personality has helped him win many friends and over the years become regarded as a diplomats' diplomat.
Having taken an additional role in July 2021 as the Dean of Diplomatic Corps in Kuwait, he has further entrenched his credentials as a dynamic and respected diplomat in the country. A veteran diplomat, he is committed to helping improve relations between nations through diplomacy, and in bringing positive changes to the lives of others by enhancing people-to-people relations among different countries.
In a recent wide ranging exclusive interview with The Times Kuwait Managing Editor, Ambassador Zubaydullo spoke from the heart and gave us an insight into
several issues of mutual interest.
The ambassador began by stressing the importance of the diplomatic field and said that one of the reasons he chose this profession was to help bring about changes in the lives of ordinary people. Clarifying this, Ambassador Zubaydullo noted: "Despite the popular opinion that politics is something negative and some people do not want to get involved with it, I think it affects us all and that politics can be used to achieve a lot of positive things, to change people's lives for the better. The diplomatic field lets us do that professionally and with much more effect. In simple words, I chose this path because I want to make positive changes, I want to help and I want to bring as much benefit as I can."
Speaking about some of the challenges posed by his career choice, the diplomat explained: "One of the main challenges, I think, every young man and woman faces is sacrificing something for the future. In my case, it was the sacrifice of time with my close ones — my family and friends, because in order to achieve something, I had to work harder and that required a lot of time. "
Asked about his experience in his dealings with the government and people in Kuwait, the envoy said, "I came to Kuwait back in 2012. As you can tell from me being here for so many years, my experience here in Kuwait was quite positive. We have done so much to improve the bilateral relations between Tajikistan and Kuwait and we still are doing that. I am really happy to see that though so much work has been done, there is still room for improvement. I am satisfied with the level of dealings with the government and the people: it is respectful and sincere from both sides."
Aside from enhanced political and diplomatic ties, the ambassador noted that bilateral relations in other fields were growing and added that he would work to further develop these sectors: "Besides improving the political and diplomatic ties, much work has been done to improve relations with the people, so that ordinary citizens of Kuwait can travel to Tajikistan and enjoy its culture and beauty, as well as an ordinary citizen of Tajikistan can come to Kuwait, be that for their studies or work. The most recent huge improvement is that Kuwaiti citizens are no longer required to get a visa to go to Tajikistan: now they can easily travel there. And as for the citizens of Tajikistan, they can now apply for jobs and studies again, since COVID-19's negative effects have reduced.
Explaining about the investment sectors in his country that would be especially appealing to investors from Kuwait, Ambassador Zubaydullo pointed out: "There are several areas that Tajikistan gives priority to in its economic and social development process, as well as in the development of its investment market, in order to achieve the plans and objectives contained in its 2030 National Development Strategy. Tajikistan considers Kuwait an important partner at the international and regional levels and is keen to strengthen cooperation with it at all levels, including economic, commercial, investment and tourism cooperation. Bilateral ties have great potential for growth in all domains.
"Kuwait is blessed with an investment-attractive atmosphere thanks to its political stability, deep-rooted democracy, fair judicial system, modern banking system, experienced private sector, modern infrastructure, and unique geographic location. All these characteristics, coupled with friendly ties with Tajikistan, provide the suitable ground for effective partnership in the investment and commercial ties. For its part, Tajikistan is blessed with a stable investment infrastructure and enjoys abundant natural resources that gave rise to the mining industry in such fields as gold, aluminum and coal besides the oil and gas industries.
"Given the great interest by Kuwait to building a strong and competitive economy by improving the investment environment at home and abroad, as well as the developments witnessed by Tajikistan in terms of conducive climate to attract and encourage investments, Tajikistan looks forward to strengthening and revitalizing investment cooperation in the fields of industry and modern technologies, agriculture, energy, transport, tourism and articles.
"The development and diversification of industries is one of the most important strategic goals of Tajikistan. The President of Tajikistan recently declared the years 2022-2026 as the 'Period of Industrial Development'. Tajikistan has abundant water resources accounting for 60 percent of the water resources in the Central Asian region. The electricity generated from hydropower makes 98 percent of the total energy produced in our country, which ranks the country among the leading states of the world in terms of the share of 'green energy' and the development of a green economy."
While noting that the current volume of trade between the two countries leaves room for a lot of improvement, the envoy added, "Apart from a small amount of dried fruit, bilateral trade has not improved yet. In May, Tajikistan will host the next session of the Joint Committee on Trade, Economic and Technical Issues in Dushanbe, the capital. On the sidelines of this session, a businessmen forum will be held with the participation of investment, economic and trade departments from both parties. We also have a plan to organize an exhibition of agricultural products of Tajikistan in Kuwait. In addition, we look forward to opening direct flights from Kuwait to Tajikistan and back, which will allow us to establish and increase the volume of trade between the two countries."
Elaborating on the tourism potential of Tajikistan, its places of interest to travelers and plans to increase the number of tourists from Kuwait, the envoy said: "The government of Tajikistan has recently introduced entry visa exemption for citizens of 52 countries, including Kuwait by its resolution issued on 26 October, 2021, which became effective on 1 January, 2022. We also look forward to positive steps and initiatives from the airlines of the two countries to launch regular direct flights between the cities of the two countries.
"Tajikistan is an attractive tourism destination. Thanks to its favorable climate, picturesque nature, mountains and towering peaks, historical and cultural sites, in addition to its potential for eco, medical and sports tourism, Tajikistan will become a promising destination for Arab visitors, especially Kuwait and Gulf tourists, because it is a Muslim country, and shares many commonalities, including but not limited to spiritual, cultural and civilization values with the Arabs. It is worth noting that, in recent years, the government of Tajikistan has paid great attention to the development of tourism in the country.
"The first thing a tourist from Kuwait will notice is the freshest air, due to Tajikistan being a mountainous country. Those who are interested in investigating the history and culture of Tajikistan can go to Gissar and see the 2000-year-old city. There are also options to go hiking, where they can see the mountains or just a more relaxed vacation and see the beauties within the cities can go to Khujand, where they can easily go to the 'Tajik Sea' or Nurek City. There is so much more in Tajikistan for any type of tourists and the potential of Tajikistan in this field is immense. The plans to increase the number of tourists from Kuwait will be shown in more detail in the business forum in Dushanbe."
Speaking about his thoughts on Kuwait and its future, the envoy noted: "Considering the vector of development in Kuwait, I am pretty sure it has a bright and prosperous future, which is 'now'. Look at the medical sector, the educational sector, and the overall economy. Of course, there are always ways to improve, but, as I said, if Kuwait goes along the same path, there will only be positive development. It seems that since the COVID-19 pandemic has been decreasing, the tourism sector of Kuwait has a huge potential yet to be realized."
In conclusion, speaking about his role as Dean of the Diplomatic Corps, in efforts to enhance interaction with the public and bring together diplomatic missions in Kuwait, the ambassador said: "We had a cultural and entertainment event recently with the participation of more than 40 embassies and international organizations. One of the goals was to revive people's interactions with one another, because the pandemic has damaged it so much. To my knowledge, this was one of the bigger events of its kind in Kuwait. Hopefully, there will be more events like this, where people can gather and share their culture, and we hope we can do it again."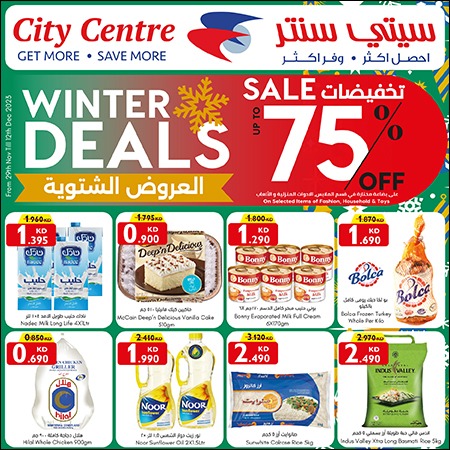 Read Today's News TODAY...

on our

Telegram Channel

click here to join and receive all the latest updates

t.me/thetimeskuwait