Ambassador of Botswana to Kuwait, H.E. Augustine Ntshomane
---
THE TIMES KUWAIT REPORT
---
In his first media interview, following taking charge as the new Ambassador of Botswana to Kuwait, H.E. Augustine Ntshomane Makgonatsotlhe, expressed his keen interest in further developing the existing strong relations between his country and Kuwait.
A law graduate from the University of Botswana with a Masters Degree from the University College of London, Ambassador Makgonatsotlhe is an eminent legal practitioner and staunch human rights advocate. Immediately prior to his appointment as ambassador to Kuwait, he served as Botswana's fourth Ombudsman from 2016 to 2022. Before that, he was from 2007 the Secretary for Defence, Justice and Security in the Ministry of Defence, Justice and Security.
In his role as Secretary to Defense, Justice and Security, he was responsible for ensuring Botswana's compliance with various human rights conventions, treaties and protocols. He has also contributed extensively to Botswana's multilateral diplomacy agenda, and rendered legal advice to his government on complex international trade and international law matters, as well as negotiated and drafted commercial contracts and international agreements.
The ambassador began the interview by giving his assessment of current relations between Botswana and Kuwait: "Botswana and Kuwait have friendly relations dating back to the 1980s, however, we opened our embassy in Kuwait only in November 2010. The fact that this mission is the only Botswana embassy in the Middle East and the Arab world, signifies the importance that Botswana grants to maintaining and strengthening this good bilateral relations with the State of Kuwait. Botswana has also benefited greatly from development and technical assistance provided by Kuwait."
Describing his conversation with His Highness the Crown Prince Sheikh Mishaal Al-Ahmad Al-Jaber Al-Sabah, on presenting his credentials as "very interesting". He added, "I was really humbled by His Highness's knowledge of Botswana. Diplomatically, you really feel welcome and, most importantly, at home in this country. I also discussed with His Highness a number of ways to enhance bilateral relations between our two countries, including more food security and enhanced trade."
Expanding on his plans to further cement his country's ties with Kuwait, the ambassador indicated that among his priorities would be to enhance bilateral trade, encourage investment, and increase tourism to his country.
Noting that trade and investment are still not at the aspired level given the huge potential opportunities that exist in Botswana, the ambassador said: "Beef is the number one food commodity Botswana exports. We believe it is time to shift focus from our exports to the well-established European market to the Gulf market.
Therefore, we hope that the process of ending all import requirements, which we are currently following, will open the doors for Botswana beef in the GCC countries.
Botswana beef is among the best in the world, thanks to our quality controls and organic farming methods." Commenting on the current levels of Kuwaiti investments in his country, the envoy observed: "Although there are investments by the Kuwaiti private sector, the numbers are not very encouraging. We hope to exert more efforts with local businesses, the Kuwait Chamber of Commerce and Industry, and all other stakeholders, to encourage more Kuwaiti investment in Botswana.
"We have just published an investment guide in collaboration with Botswana Investment and Trade Center (BITC) for Kuwait and other GCC countries. The booklet covers sectors such as manufacturing, tourism, trade, agriculture, information and communication technology, and transportation. I would also like to point out that Botswana is centrally located in the Southern African region, and this represents a great opportunity in terms of trade as a logistics hub."
Turning to tourism and tourist visits from Kuwait to Botswana, Ambassador Makgonatsotlhe said: "Botswana is a big oasis, and it has the largest inland water delta in the world, the Okavango Delta, which is the largest salt pans in the world, and is the home of elephants in Africa.
There is also an interesting geographical fact about Botswana in that it is the only place on earth where four countries — Botswana, Angola, Zambia, and Zimbabwe — meet. The people of Botswana are also known for their peace and tranquility, as well as sustainable tourism. "Tourism promotion is an important area of the Embassy's strategy in promoting Botswana in Kuwait and the Middle East. Our thirst for sharing beauty never dries up and accordingly we have always promoted tourism to our country. And, we will continue to do so through various methods, including online platforms, exhibitions, trade shows, and digital advertisements.
"In addition, while we enjoy natural wealth, security remains a primary goal, and I will continue to encourage Kuwaitis to visit Botswana to learn not only about diamonds and tourism, but also how to live in our social environments, which are part of cultural exchanges."
Regarding the number of Kuwaitis visiting his country annually, the envoy noted: "Earlier, when Kuwaitis needed entry visas to Botswana, it was easy to know the exact number of visitors, but since visa cancellation for most GCC nationals, we only receive inquiries when travelers need assistance. Nevertheless, the numbers are encouraging, especially during the summer here in Kuwait, which coincides with the April to August good season for tourism in Botswana."
Concluding his interview, Ambassador Makgonatsotlhe said, "First of all, our deepest gratitude to the State of Kuwait and its people for the great relations both nationally and personally. Botswana and Kuwait share a number of similarities, so there is a lot to learn from this country. I would also like to continue urging the Kuwait Chamber of Commerce to continue working with the embassy to explore investment opportunities in Botswana in various sectors."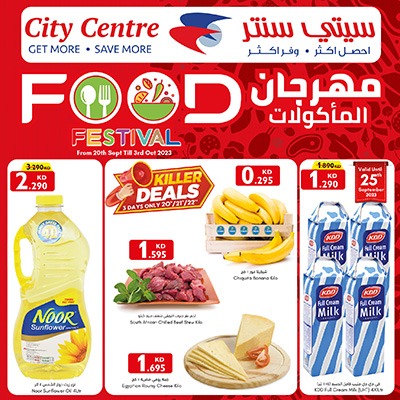 Read Today's News TODAY...

on our

Telegram Channel

click here to join and receive all the latest updates

t.me/thetimeskuwait