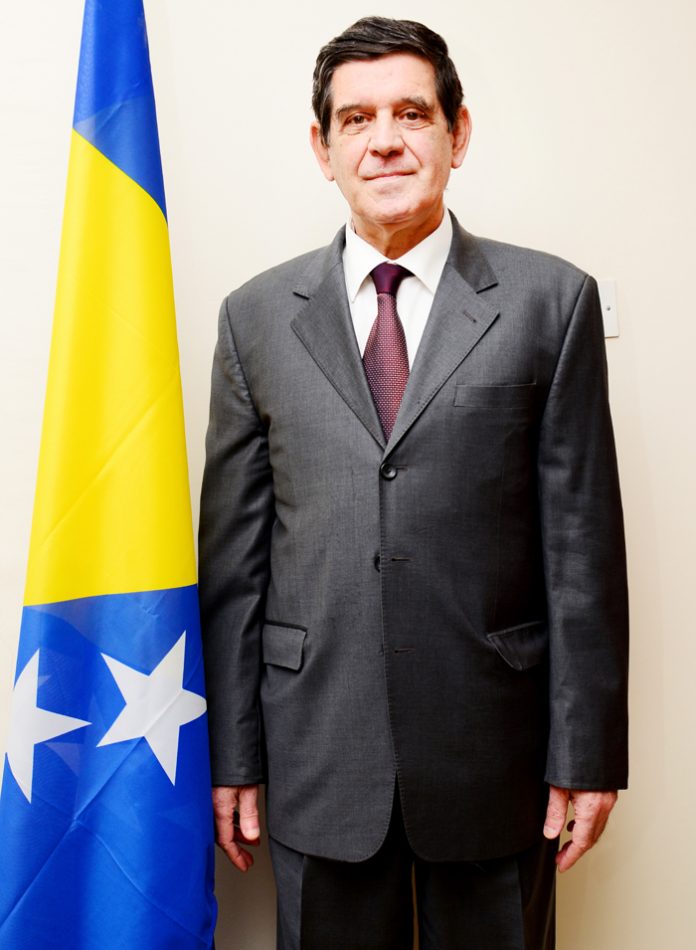 Overcoming its recent tragic past, Bosnia-Herzegovina is today a country renowned for its natural beauty and rich cultural heritage. This culture diversity, inherited from various historical civilizations that once thrived in the area, is visible in its excellent cuisine, its eclectic music, distinctive architecture and its many festivals. It is a country with a rich historical past and a prosperous future to look forward to.
"Bosnia-Herzegovina has excellent relations with Kuwait on all fronts," said His Excellency Senahid Bristric, the country's ambassador to the State of Kuwait, during an exclusive interview he recently granted to The Times Kuwait.
"The people and government of Bosnia-Herzegovina (BiH) will always remember with gratitude the unequivocal stance of Kuwait, for our independence, sovereignty and territorial integrity, during the devastating war that embroiled my country between 1992 and 1995. I would like to add that the leadership of Kuwait and its people not only stood alongside Bosnia during the darkest period in our history, but also that today Kuwait is an active partner in the economic renaissance of my country," said the diplomat.
A veteran diplomat, Ambassador Bristric, who has served in his country's Foreign Service since its independence in 1995, is well-versed in the political and social life of the region and is extremely proficient in the Arabic language. Following his graduate studies at Baghdad University in Iraq, he joined the Ministry of Foreign Affairs in Sarajevo. Taking into account his high-level of expertise in Arabic language and on the region, his first foreign posting was to the Kingdom of Saudi Arabia. He spent the next eight years in Riyadh before moving back to Sarajevo. Following a two-year stint at the head-office, he was once again posted to the region, this time to the Islamic Republic of Iran. At the end of his four-year tenure in Tehran, he returned to Sarajevo and two years later received his current assignment as ambassador to Kuwait.
Since assuming office over three years ago, Ambassador Bristric has spearheaded efforts to encourage Kuwaitis to visit BiH and explore the business and touristic potential of his country. "I am a regular visitor to diwaniyas in Kuwait and during my talks with Kuwaitis I have realized that there is great appreciation and interest in Bosnia among local people. Already there are many Kuwaitis who have bought properties in Sarajevo and other cities. There are Kuwaiti houses in Sarajevo that have their own diwaniyas and I enjoy visiting some of these venues whenever I am there," revealed the ambassador.
"Kuwaitis receive visa on arrival and even for other nationals it is only a matter of two or three days to obtain a visit visa. Currently the easiest way to reach Bosnia from Kuwait is through Istanbul in Turkey. I would like to point out that last year there were more than 30,000 visitors from Kuwait to Bosnia. This is a remarkable number, considering that four years ago this figure was only around 5,000. I would like to emphasize here that a lot of the initial groundwork in creating rapport for Bosnia among Kuwaitis, and opening the tourism doors to my country, were done by my predecessor, Ambassador Yasin Ravsade. I am only continuing the admirable work that he did in the past," noted the envoy.
However, besides real estate and tourism, there are many other fields that Kuwaitis could look into for trade and investment in Bosnia. For instance, agriculture has been a backbone of Bosnia for centuries and the country's rich natural resources had made it the center of industrial production in the former Yugoslavia. The industrial base and the economy are now slowly but steadily being revived. The opportunities for investment in BiH economy are wide ranging, especially in the fields of iron and steel, arms and ammunition, timber, foodstuffs and agriculture, and in tourism. "In this regard, I would like to reveal that, if all goes according to plan, Kuwaiti companies will shortly be investing in our energy sector. With an abundance of coal we have a surplus of coal energy and in fact we are the only country in the region to export energy to neighboring countries," stated the ambassador.
"The newly appointed government is committed to restoring and revitalizing the economy and is introducing institutional reforms along with an agenda involving broad range of political and economic changes designed to spur economic growth. One of the priorities of the government is to change investment laws to make it more investment friendly for individuals and companies. The planned modifications to domestic legislations are expected to overcome obstacles and encourage investments by foreign investors in the country. For instance, when you buy property in Bosnia, you have to buy it in the name of a company and this ensures that as a business entity your property cannot be taken over by anyone, even by the government," said Ambassador Bristric.
"Moreover, the country is moving on the right track towards membership in the European Union (EU) and is a potential candidate country for EU accession. Today, BiH is one of the most secure and stable European nations and ensures the rule of law and democracy. The country is already in the process of amending its legislations and laws to bring them in line with EU provisions, and in accordance with decisions of the European Court in Strasbourg. BiH is also in a partnership with the North Atlantic Treaty Organization (NATO) and is currently seeking to be a permanent member within an estimated period of around three years.
Meanwhile, BiH has benefited from EU autonomous trade measures since 2000. Following the entry into force of the Interim Agreement in July 2008, access of products from BiH to the EU expanded, and EU exports to the country have been granted trade preferences. The country's exports to and imports from the EU have increased significantly over the years and today the EU is the main trading partner of BiH, representing over 60 percent of exports and 70 percent of imports. The main source of export revenues are manufactured goods – including textiles, machinery and transport equipment, and raw materials. The EU also accounts for over 50 percent of the annual Foreign Direct Investment (FDI) of more than US$5 billion.
During the war period, infrastructure in BiH, including roads and railways suffered extensive damage that required major investments in mega projects to complete the repair and construction operations. One of the most important infrastructure projects being currently undertaken is funded by the European Bank for Development. The project is to build a transnational highway from Ukraine and Budapest across Bosnia and down to the Adriatic Sea. This highway could become the most important and shortest way from central Europe down to the Adriatic Sea.
Today the country maintains high literacy, life expectancy and education levels and is one of the most frequently visited countries in the region. The country's tourism industry is especially vibrant with growth of around 20 percent and according to the World Tourism Organization the country is projected to have one of the highest tourism growth rates in the world between 1995 and 2020. BiH is an exciting tourist destination that is not only characterized by summer tourism but by winter torus as well. It a country of mountains, rivers, lakes, waterfalls, and green plains making it a popular destination for nature and travel lovers, and is also currently one of the main tourist sites in Europe for its ski tourism with slopes that gained fame since hosting the Olympic Winter Games in 1984.
Speaking about the Bosnian community in Kuwait, the ambassador said, "We are a relatively small Bosnian population in Kuwait, not more than three hundred or so, including wives and children. Many are professionals such as doctors and engineers; incidentally, let me add that Kuwait's national basketball coach is a Bosnian.
"Our multi-cultural, ethnic and religious multiplicity is best highlighted by the fact that in many cities you will find Muslim mosques, Christian churches and Orthodox churches, all located within a few hundred meters of each other. Bosnians are so accustomed to this conviviality that it is difficult for them to imagine living without hearing an 'ezan' from a mosque resounding against the peals of bells from churches," said the ambassador on a concluding note.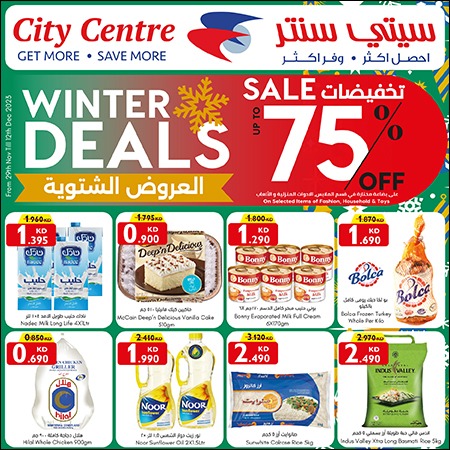 Read Today's News TODAY...

on our

Telegram Channel

click here to join and receive all the latest updates

t.me/thetimeskuwait