H.E. Syed Shahed Reza
With over 200,000 nationals, Bangladesh is among countries with the highest expat population in Kuwait. When he arrived in the country in August of 2009, H.E. Syed Shahed Reza, Ambassador of People's Republic of Bangladesh to the State of Kuwait and the Republic of Yemen, had a tall order in front of him. Not only did he have to find solutions to the numerous challenges that faced many of his fellow citizens, but he also had the even greater task of having to consolidate and motivate a large and diverse community of people. That he has accomplished both tasks with equal aplomb is an attestation to the man, his singular outlook on life and his ability to interact easily and effectively with everyone from layman to business owners, diplomats and government officials.
Recently, 'The Times' had the exclusive privilege of an interview with Ambassador Reza, during the course of which the envoy spoke at length of strong and growing bilateral relations between Bangladesh and Kuwait, both on the government level and between people of the two countries. The ambassador also outlined the lucrative potential for investment in Bangladesh, especially in its manufacturing and tourism industries, and his country's strategic goal of turning the nation to an economically shining and efficient Digital Bangladesh by 2021.
The ambassador, who has an Honors Degree in Political Science and a Masters in Public Administration from Dhaka University, entered the Foreign Service in June 2009. "My first appointment was to Kuwait in August 2009 and my tenure was for three years, it should have ended in June 2012, but I have been given an extension for one year and so I will be here till June 2013. Earlier I worked in Saudi Arabia, and also represented Bangladesh on numerous occasions at various Human Rights forums and in international discussions as the National Chancellor of the Bangladesh Chapter of International Organization for World Peace," said Ambassador Reza.
The ambassador added, "As a senate member of Dhaka University I have also attended several academic conferences abroad. However, it is my long association and active involvement with sports and sports federations in my country that has led to my recent unanimous elections as the Secretary General of Bangladesh Olympic Committee for the next four years. I have already been appointed to my new post but I will be assuming charge only after the end of my tenure in Kuwait. This is a highly prestigious job and I am grateful to the various sports federations in Bangladesh for unanimously vesting this confidence in me."
"I was always interested in sports and have been actively involved in the founding and running of several national sports federations, including as Joint Secretary of Bangladesh Golf Federation, as Vice-President of Taekwondo and Rugby Federation, and, for the last 14 years, as member of the Handball Federation. I served 11 years as a member of Executive committee of Bangladesh Olympic Association (BOA). Now I have been elected as member of international committee of Olympic Council of Asia (OCA). I have been awarded as 'best sports organizer of Bangladesh' by the Bangladesh Sports Journalist Association in 2005. Good training and regular practice along with proper funding and promotion are essential for success in any sports, whether it is cricket, football or athletics. We are lucky that Bangladesh has ample sources of private sector funding and, moreover, we have the full support of our prime minister who is an avid sports enthusiast," explained Ambassador Reza.
Elaborating on some of the achievements made during his tenure, the ambassador said, "One of the significant accomplishments after my arrival here was the sorting out of labor issues with the management of several companies. When I arrived there were over 40,000 Bangladeshi who had not received their due salaries for several months. However, with full support and sincere cooperation from the Kuwait government authorities, especially the Ministry of Social Affairs and Labor, we were able to amicably solve all the pending problems. In the process, we also managed to implement a proper salary structure that guarantees a minimum salary of KD 60 per month for laborers. Now the labor situation is very stable and, once the Kuwaiti government implements the anticipated new laws, there will be considerable recruitment of people from Bangladesh, but on a government to government level and on the basis of proper labor protection laws, so that the right people arrive here for the right jobs. We are also strengthening our immigration controls through the introduction of Machine Readable Passports (MRP). Already, the embassy has issued over 46,000 MRP to our citizens in Kuwait and new passports being issued are in the MRP format."
"However, the one achievement I am extremely proud of during my tenure here is my direct interactions with the Bangladesh community in Kuwait. Through inviting them to participate in my annual, day-long, 'Open House' events during Eid Al Fitr, and by attending and speaking at cultural events organized by various associations, I have been able to unite and motivate the community. The open house events, when I host over 4,000 community members to breakfast and lunch, provide me with an opportunity to meet and exchange greetings with my fellow citizens, as well as listen and if possible find solutions to their problems."
Clarifying that bilateral relations have strengthened and developed following mutual visits by high level delegations to both countries, the ambassador added, "Our Prime Minister H.E. Sheikh Hasina along with a high-level delegation paid a historic visit to Kuwait in February 2010.During the visit, numerous agreements on promoting business, culture, tourism and technical cooperation were signed between the two countries. Also, our President H.E. Md. Zillur Rahman was here on two occasions, first in February 2011 to participate in Kuwait's 50th Anniversary celebrations and then again in October, 2012 as head of the delegation to the First Asian Cooperation Development Summit. During his recent visit the President extended an invitation to H.H. the Amir to visit Bangladesh and participate in our Independence Day celebration on March 26th of this year. I am glad to state that the Amir has now graciously accepted our President's invitation."
"Our Foreign Minister and other high-ranking officials of the government and military, as well as trade and cultural delegations have also visited Kuwait on more than one occasion. All of this has contributed to cementing and increasing the friendly relations between Bangladesh and Kuwait. Moreover, the Kuwait Fund for Arab Economic Development is a reliable partner in the development of Bangladesh; the Fund has invested significantly in the country's infrastructure projects, including roads, bridges, communication and power sectors. On a similar vein of partnership, Bangladesh Military Contingent (BMC) in Kuwait is actively involved in re-construction of Kuwait after its War of Liberation."
Speaking about the country's economy, the ambassador said, "The Bangladesh economy is doing fine with an annual growth rate of 6.5 percent, especially when taking into account the economic recession affecting many other parts of the world. Our natural gas resources have helped power our industries while CNG fuels around 70 to 80 percent of our vehicles, this leads to better energy efficiency and a cleaner environment. We are also examining the prospects of increasing mining from our large coal fields and improving IT services sector. We aim by 2021 to transform Bangladesh into a digital nation where every government transaction can be completed online, thereby speeding up processes, reducing bureaucratic red-tape and eliminating corruption."
On the investment climate in his country, the ambassador stressed that,"Bangladesh is very open to foreign investments and there are plenty of Joint Venture opportunities for Kuwaiti businesses to invest in our economy, especially in the Export Promotion Zones and in tourism sector. Also, investment in real estate is seeing a boom; in particular properties along the beachfront in Cox's Bazar region are proving to be very lucrative.
In conclusion, the ambassador expressed his gratitude to Kuwait government for the wholehearted support given to him in facilitating the resolution of many problems facing the community.
He added, "I have enjoyed the three and half years that I have spent in the country and I am extremely grateful to H.H. the Amir, the government and people of Kuwait, my fellow members of the diplomatic corps and, the Bangladesh and expatriate community in the country, for the wonderful support and cooperation extended to me in every sphere of my interactions with them."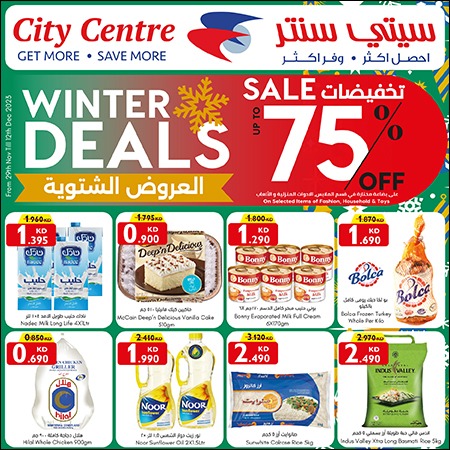 Read Today's News TODAY...

on our

Telegram Channel

click here to join and receive all the latest updates

t.me/thetimeskuwait