Major General Mohammad Ashab Uddin, Ndc, Psc
– Ambassador of Bangladesh in Kuwait
The People's Republic of Bangladesh is a South Asian country and located on the fertile Bengal delta. Bangladesh emerged as an independent country on 16 December 1971.
On the occasion of 43rd Independence and National Day, I pay my homage to all those who sacrificed their lives and went through immense suffering for an independent Bangladesh. I avail myself the opportunity to pay my deepest tribute to the Father of the Nation Bangabandhu Sheikh Mujibur Rahman who led the country to independence through his charismatic leadership. As we celebrate the day, I convey my heartfelt greetings and felicitations to my countrymen living in Kuwait.
Achievements: In last 43 years the achievements of Bangladesh in various fronts are significant to mention. Bangladesh has established a globally competitive garments industry, moved ahead of many of the neighboring countries, in particular areas of human development and gender parity, extended micro-credit to 25 million women, and drastically reduced aid dependency through the robust growth in remittances. Country is now producing sufficient food to feed its 160 million people. It has 18 million self-employed women in rural areas, with a further 4 million women working in the ready-made garment sector. Bangladesh has, indeed, made considerable progress during the past four decades – overcoming floods, cyclones and drought.
There are about 8.5 million Bangladesh nationals working overseas, in 155 countries in the world. They remitted more than $18 billion in 2013. Bangladesh is also a leading global exporter of ready-made garments, second to China and earned over $21 billion in last year. It is exporting medicine to more than 83 countries mainly in Europe. It has become one of the leading ship builders and ship exporting country.  There are around 100 million cell phone subscribers in Bangladesh. McKinsey recently predicted that apparel exports could gross $36 billion by 2020. Goldman Sachs highlighted Bangladesh as one of the next 11 emerging economies and JP Morgan identified it as a 'Frontier Five' economy. Bangladesh has been included among the top 5 countries of the world in the field of economic growth by achieving an average growth rate of 6.38 percent during the past four years.
Bangladesh is now ambitioned to be a country of middle income by 2021 when it will be celebrating the golden jubilee of its glorious independence. A World Bank Report says at present the Per capita income of Bangladesh has crossed US$ 1,000 mark. Continuation of current growth rate will take this per capita income up to US$1235 dollar by 2016.
Besides this, Bangladesh is advancing towards fulfilling Millennium Development Goals (MDGs) related to poverty alleviation, gender equality and health & education. Bangladesh has already met health related targets of the MDGs.
According to the United Nations in 2010, the country is making major strides in human development, including significant progress in the areas of gender equity, universal primary education, empowerment of women, reducing population growth, food production, health and renewable energy.
In order to keep pace with the modern information technology (IT) based world the government of Bangladesh has taken digital technology as the tool for building a Digital Bangladesh. The government has rendered digital facilities starting from digitizing the delivery and payment system of sugarcane growers to different other services like agricultural information, healthcare information, educational information, admission and examination results to educational institutions up to the union and individual levels.
The role of Export processing Zones (EPZs) of Bangladesh has been expanded in creating jobs and financial activities in the industrial sector. Various financial and non-financial incentives are offered to foreign investors to set up industrial establishments in the EPZs. The Board of Investment (BOI) in the country is promoting industrial investments and rendering policy and advisory services on setting up industries by foreign investors.
Bangladesh has taken a leading role in the UN, and elsewhere, to enhance peace, promote dialogue and encourage cooperation. It recognizes UN peacekeeping to be an indispensable and cost-effective tool in the maintenance of international peace and security. Based on this principle, Bangladesh has played an important part in UN peacekeeping, participating in 53 Missions involving 120,400 peacekeepers. Today, Bangladesh is one of the largest contributors to UN peace-keeping operations around the globe.
Bangladesh is hosting the T-20 World Cup 2014 with participation of 18 Cricket-Playing Nations. Recently Asia Cup Cricket Tournament was held in Bangladesh.
For a favorable and conducive foreign policy, multinational cooperation with other nations has been expanded in last four decades. Bangladesh got special momentum in the achievements diplomatic frontiers which emanates from the principle of 'Friendship to all, malice towards none'. Bangladesh is continuously engaged with other nations for mutually beneficial bilateral relations based on the principles of respect for sovereignty, territorial integrity and non-interference in internal matters. Bangladesh will remain committed to continue with its stand against all forms of terrorism, extremism and radicalization.
Bilateral Relationship with Kuwait: Kuwait is the first Gulf country who recognized Bangladesh after its liberation in 1971. Bangladesh and Kuwait are enjoying an excellent bilateral relationship since its recognition to Bangladesh as an independent country in November 1973. Bangladesh Mission in Kuwait is operating since April 1974.
The present Amir of Kuwait His Highness Sheikh Sabah Al-Ahmad Al-Jaber Al-Sabah (the then Foreign Minister of Kuwait) persuaded and convinced the Father of the Nation Bangabandhu Sheikh Mujibur Rahman to participate at the OIC Summit in Lahore in 1974. His Highness Sheikh Sabah Al-Ahmad Al-Jaber Al-Sabah also visited Bangladesh from 10- 11 June 2006 .
Hon'ble Prime Minister of Bangladesh H.E. Sheikh Hasina along with a high-level delegation paid a historic visit to Kuwait in February 2010. During the visit, 04 agreements were signed between the two friendly countries. Hon'ble President of Bangladesh H.E. Md. Zillur Rahman visited Kuwait in February 2011 to participate in Kuwait's 50th Anniversary celebrations and in October, 2012 to participate in the First Asian Cooperation Development (ACD) Summit. During these visits Hon'ble Foreign Minister of Bangladesh accompanied the delegations. In January 2014, agreement on 'Avoidance of Double Taxation' was signed with Kuwait which will facilitate more investment and trade from both sides.
We became a shared partner of Kuwait against aggression and Liberation of Kuwait in 1991. Bangladesh Military Contingent (BMC) is supporting Kuwait till now. So far 66 Bangladeshi men/troops sacrificed their lives in line of duty. Kuwait has also become an important partner for the development of Bangladesh through funding many development projects in Bangladesh. The trade volume between the two friendly countries is growing rapidly in last few years.
Ongoing initiatives of the Embassy: The Mission has been implementing a number of initiatives in order to ensure welfare and awareness on issues pertaining to the Bangladesh expatriates in Kuwait. Some of the major efforts are delineated below:
Bangladesh Embassy in Kuwait has introduced Help Lines to provide necessary assistance and information to its expatriates in Kuwait. The Help Line aimed at extending possible help to people to overcome their individual, group and community related problems. Besides telephone and cell phone, Bangladeshi expatriates reach the Embassy by means of fax, email, facebook and website. To lodge the complaints and grievances of community members, a register book as well as a suggestion box is opened in the Chancery building.
The Open Day Forum has started since October 2013. H.E the Ambassador assisted by concerned officials directly interacts with the expatriates and listens to them. It provides advice to the Bangladeshi nationals and gives solution to the problems on the spot instantly. The Embassy has also introduced 'Health Awareness' program for the expatriates. The program is being conducted by Bangladeshi doctors on various health related issues.
On the occasion of 42nd Victory Day of Bangladesh on 16 December 2013, the Embassy organized a 'Blood Donation' program in association with Central Blood Bank of Kuwait. Similar blood donation program is being held on this occasion as well. With the patronization of the Embassy, the Bangladesh community in Kuwait is arranging various cultural and sports events including Football, Ha du du and Cricket which is drawing huge crowds from every level of the community.
At the end, I am sincerely grateful to His Highness Sheikh Sabah Al-Ahmad Al-Jaber Al-Sabah, the Amir, His Highness Sheikh Nawaf Al Ahmed Al Jaber Al-Sabah, the Crown Prince, His Highness Sheikh Jaber Mubarak Al Hamad Al Sabah, the Prime Minister and His Excellency Sheikh Sabah Al-Khaled Al-Sabah, Deputy Prime Minister and Minister of Foreign Affairs of the State of Kuwait for their continued support to me and the Embassy for smoother discharge of our responsibilities.
I wish good health and prosperity for all Bangladesh nationals living in Kuwait.
Long live Bangladesh. Long live Bangladesh-Kuwait friendship.
*******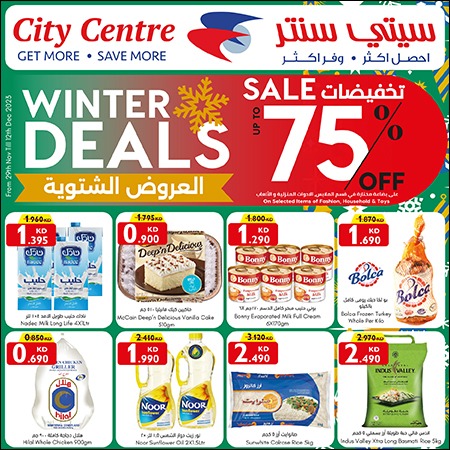 Read Today's News TODAY...

on our

Telegram Channel

click here to join and receive all the latest updates

t.me/thetimeskuwait