His Excellency Mohammed Ashab Uddin
---
By Reaven D'Souza
Managing Editor
---
Having arrived in Kuwait in September 2013, HE Major General Mohammed Ashab Uddin, Ambassador of Bangladesh, has in a short span of time introduced several initiatives for the betterment of the Bangladeshi community in Kuwait.
Ambassador Ashab Uddin has an impeccable record to his credit having commanded two major army formations, actively participated in United Nations Peace Keeping Operations and being awarded the UN medal for his outstanding service and devotion.
A graduate from Chittagong University, he obtained his Masters degree in Political Science and Defense Studies from the National University of Bangladesh. Ambassador Ashab Uddin also did his Masters in Philosophy (MPhil) from the University of Madras on Defense and Strategic studies.
Charismatic and charming, Ambassador Ashab Uddin exudes both pride and confidence when he talks about his country. "Kuwait is the first Gulf country to recognize Bangladesh after its independence in 1971," he points out with a sense of gratitude and adds that Kuwait and Bangladesh are enjoying an excellent bilateral relationship based on mutual trust and cooperation.
Bangladesh has seen visits from HH the late Amir Sheikh Jaber Al-Ahmad Al Sabah way back in 1980 and the late Crown Prince HH Sheikh Saad Al-Abdullah Al Salem Al Sabah in April 1995 and 2000. HH the Amir Sheikh Sabah Al-Ahmad Al Sabah visited Bangladesh in 2006. Several ministerial visits also took place during this period.
From Bangladesh Honorable Prime Minister Sheikh Hasina paid a historic visit to Kuwait in 2010. This visit witnessed the signing of several agreements promoting tourism, business and culture. The president of Bangladesh Md Zillur Rahman also visited Kuwait in 2011 to participate in Kuwait's 50th Anniversary celebrations and also in 2012 to participate in the Asian Cooperation Dialogue. With such high level exchanges, it is but natural that the two countries have moved closer to each other over a period of time.
Speaking of his country's economy Ambassador Ashab Uddin pointed out that Bangladesh was a land of promise and prosperity. The country is marching towards its goal of being a middle-income country by 2021. It is also included among the top five countries of the world in the field of economic growth by achieving an average growth rate of 6.38 percent during the past five years.
On its global role Bangladesh has participated in 53 Peace mission with 120,400 peace keepers around the globe. Presently they are engaged in 10 different missions with 10,000 troops. Bangladesh had also actively participated during Kuwait's War of Liberation in 1991 and the Bangladesh Military Contingent (BMC) is engaged in reconstruction of Kuwait since the Gulf War.
Ambassador Ashab Uddin is quick to note the significant contribution being made by the 180,000 sizeable Bangladesh community in Kuwait. Employed in different professions like doctors, engineers, teachers, nurses, technicians and semi-skilled and un-skilled jobs, their contribution to the local economy and the Bangladesh economy is immense, he points out.
Since taking charge in his new posting, the ambassador has been working literally day and night in addressing unresolved issues and introducing initiative to ensure welfare and betterment of the community.
"I have had several meetings with professional groups, sports and cultural organizers, business community and workers to enhance community brotherhood, friendship and foster unity among all, under the core value of patriotism and fellow feelings," he revealed
This has gone down very well with the community who are able to take up issue of contention directly with the ambassador seeking swift and just solutions. Ambassador Ashab Uddin has also introduced a Help Line to provide necessary support and information to Bangladeshi expatriates. The Help Line has been able to extend all possible assistance to Bangladeshi nationals to overcome their group and community related problems. Besides the telephone and mobile they can reach the embassy by means of fax, email, and the embassy's website and Facebook page.
Elaborating on the initiatives Ambassador said a Complaints register and Suggestion Box has been introduced in the embassy to lodge complaints and grievances of community members. The embassy also constantly strives to create awareness of the various consular services and fees and activities through posters, banners and leaflets as well as on its website and Facebook page.
An Open Day Forum that was introduced in October 2013, and held every 2nd Wednesday of the month, has also been a great platform for interaction. The ambassador and embassy officials directly interact with their nationals seeking speedy remedy to problems and to strengthen bonds between the embassy and community.
The embassy has also introduced Health Awareness Programs which are conducted by Bangladeshi doctors working in Kuwait. "The welfare and well-being of the community is paramount," the ambassador points out.
One of the major initiatives undertaken by HE Ambassador has been visits by embassy officials to different hospitals and labor camps and checking on the condition of their nationals. This has helped to identify issues and problems on the ground and have been addressed on an urgent basis.
Ambassador Ashab Uddin's earnest efforts are already paying off. Labor related complaints have reduced and with new found directives, Bangladeshis are keen to prove themselves as hard working and honest.
From blood donation drives to organizing football and cricket matches and publishing an embassy newsletter, the community and embassy engagement have grown for the better.
A new found optimism among members is evident and after a long gap a batch of more than 500 Bangladeshis will be arriving in Kuwait on work visa in the agricultural sector.
Not someone to rest on his laurels, the ambassador is now working on setting up a Bengali program to be broadcast on Kuwait FM. "I have requested HE the Minister of Information to broadcast Bengali radio programs so that it will help the Bangladeshi community to learn and know Kuwaiti culture, heritage, as well as to help disseminate information on the local laws," he pointed out. Another welcome initiative is the setting up of a school for the children of Bangladeshi expatriates.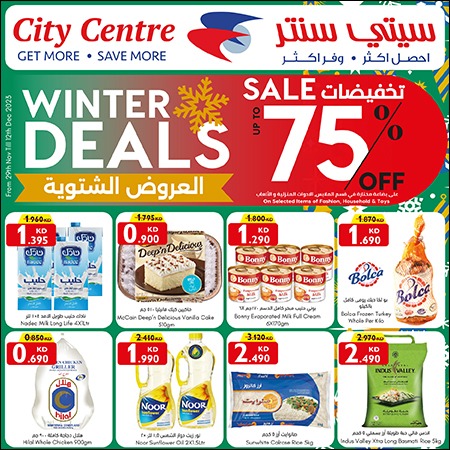 Read Today's News TODAY...

on our

Telegram Channel

click here to join and receive all the latest updates

t.me/thetimeskuwait