An initiative of the Government of India to commemorate the 75th year of the country's Independence, Azadi ka Amrit Mahotsav in 2021, is an embodiment of all that is progressive about the nation's socio-cultural, political and economic identity. In this article reproduced from 'India Perspectives', the flagship publication of the Indian Ministry of External Affairs, former Indian Ambassador Anil Trigunayat writes about the various ways India has evolved to become a force to reckon with.
A country is not merely a geography or group of people. It is a civilisational heritage. Modern India, drawing from the civilisational ethos of ancient Bharatvarsh, stands out among the comity of nations by virtue of its intellectual achievements, philosophical discourses and universalism in thought and action.
The past can be a good guide for an innovative future. Coming out of the colonial yoke, India enabled a large number of countries across Asia, Africa and elsewhere to follow suit and in turn, acquired the leadership through nonalignment to become the voice of the developing world. India's involvement in the United Nations (UN), General Agreement on Tariffs and Trade (GATT), which later became the World Trade Organization (WTO) and a plethora of international organizations also engineered its adherence to multilateralism, which is also implicit in the psyche of Indians at a fundamental level.
At the time of its independence, India was struggling to survive hunger, poverty and under development, and yet it became a beacon of hope and trust for the world. India is an example of unity in diversity and has emerged as an indispensable strategic actor which needs to be factored into all global calculations.
India at 75 is a force to reckon with. With 1.3 billion voices, it can easily traverse the challenges that stare at her and the world. India's developmental model, which has evolved with time, has been of great assistance to more than 160 countries across the world through various capacity-building programs and efforts in the spirit of 'Share and Care'. It has helped India to create a tremendous constituency of goodwill across continents.
Even during the ensuing COVID-19 pandemic, India was one country which went way beyond her call of duty to help more than 150 countries with medicines and other assistance, and has provided millions of doses of vaccines to over 90 countries. 'Vaccine Maitri' and 'Vasudhaiva Kutumbakam' became the mantra during this crisis. It was no wonder that when India faced the second wave of COVID-19 in mid-2021, many friends extended their assistance.
Global solidarity for confronting global challenges is what India practices and prescribes. India, with its continental size, is a kaleidoscope of culture, tradition, languages, art, music, films, food and festivities. These would be an integral part of the mahotsav (mega event) until August 2023 and beyond.
Indian Prime Minister Narendra Modi's initiative to seek global support for the International Day of Yoga on June 21 at the UN in 2014 was an astounding and unprecedented success. It is gaining greater acceptability across the world. It was also a stellar achievement of Indian diplomacy. Other major initiatives like International Solar Alliance and Coalition for Disaster Resilient Infrastructure (CDRI) have earned India the right to be at the forefront of fighting climate change.
As India aims to be the third-largest economy, led by talented youth into the Artificial Intelligence (AI)-driven Industrial Revolution 4.0, it has embarked on a journey to become 'Aatmanirbhar Bharat' (self-reliant India) and an integral part of the global value and supply chains with 'Vocal for Local' facilitating a paradigm shift in the post-Covid era. PM Modi has enthused the nation, saying that, "When an Indian takes one step forward, the nation sprints by 1.3 billion steps".
In the international domain, India is taking the lead as it chairs the BRICS (Brazil, Russia, India, China, and South Africa) in 2021 and G20 in 2023, and aspires for its rightful place at the high table of UNSC (United Nations Security Council) as it promotes peace and development across the world through the dynamic five 'S' vision for foreign policy, namely Samman (respect), Samvaad (dialogue), Sahyog (cooperation), Shanti (peace) and Samriddhi (global prosperity).
PM Modi, while speaking at the UN, said, "India is a nation that has given Buddha [in a reference to Lord Gautama Buddha] and not yuddh [war]. That is why we have an abiding commitment against terrorism. Terrorism goes against the founding principle of the United Nations, and for the sake of humanity, it is crucial that the world unites against it. A divided world is in nobody's interest."
We can rightly be proud of our achievements in the last 75 years, although many challenges remain. But to rise to the dreams of our freedom fighters for a resurgent, resilient, robust and reliant India, we have to be innovative across the spectrum, while dedicating ourselves to the service of the nation.
---
ANIL TRIGUNAYAT
India's former ambassador to Jordan, Libya and Malta. He takes keen interest in the Middle East and Africa, and Russia. He is a Distinguished Fellow of Vivekananda International Foundation and the president of Millennial India International Chamber Of Commerce Industry & Agriculture.
---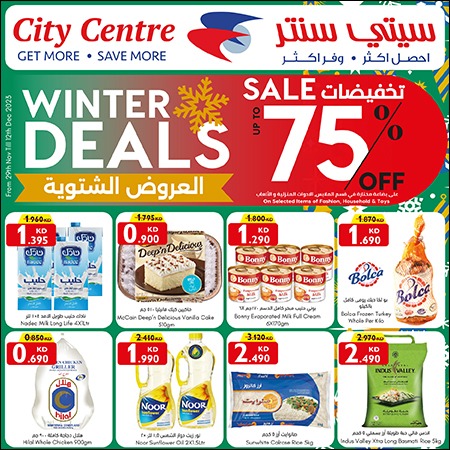 Read Today's News TODAY...

on our

Telegram Channel

click here to join and receive all the latest updates

t.me/thetimeskuwait