The country strives to encourage small enterprises in a number of ways, and one such effort is the establishment of the National Fund for Small Projects with a capital of one billion Kuwaiti Dinars, with the aim of financing these projects and companies, reports Al Qabas daily. In the long run, Kuwait also aims to encourage Kuwaiti workers to shift from the public sector to the private sector to help the Kuwaiti unemployment rate, and decrease dependence on expats.
Speaking to Abdul Latif Al-Muhaini, an Independent researcher, he outlined the ways Kuwait can benefit from financing larger companies with a full job structure that provides more jobs for Kuwaitis.
Since the establishment of the fund, this hope has not been realized in creating jobs for Kuwaitis, but rather the exact opposite, as requests are still piling up for employment in the Civil Service Bureau for a government job! At the same time, requests for project financing are increasing, and the question remains 'Why have small enterprises been unable to create jobs for Kuwaitis?' A major reason is that most small companies do not have a full job structure, and the reason is simple because they do not need it.
If you take, for example, a job structure for a small company such as an electronics store, they will employ a manager, cashier and salesmen, and you will not find non-specialized departments in the company such as marketing, legal management, personnel affairs, etc.
The profession of the employees begins with one administrative employee and then several technicians. The category of technicians and craftsmen is one of the few categories that is not very appealing to the Kuwaiti workers, as there are very few Kuwaitis employed as carpenters, blacksmiths, electricians or involved in blue collar professions.
There is hope that the numbers of Kuwaiti workers will be balanced in terms of technical and craftsmanship versus administrative and university positions, but what is happening at the present time is a scarcity in the numbers of Kuwaiti technicians, but at the same time this type of jobs are mostly available in small projects.
The full job structure is available in large companies with large capital. So how can we create companies with a fully functional structure? One way is to create small partnerships and hopefully grow one day to have a full career structure, but this takes a lot of time and patience. Another option is to establish large companies from the beginning that can only operate with an integrated job structure. There are, of course, other procedures for creating large companies, but we will suffice with proposing one of them that the National Fund for Small and Medium Enterprises can do.
Under the current law, the National Fund provides funding for 80% of projects with 400,000 dinars, and the initiator invests in 100,000 dinars, provided that the number of workers in the project is not less than five Kuwaitis. What is required is to increase the upper limit of project financing to 3 million dinars, with the condition of eight full-time Kuwaiti partners. The problem with the current law here is that the National Fund for Small and Medium Enterprises is ready to finance 8 electronic stores (for example) for 8 different companies with a total of 3 million dinars (or 3.2 as a maximum), and it will not finance one large electronics company with the same amount (if we assume that the number of investors is not less than 8 similar to the 8 companies), the financial risk of the fund will not change, in both cases the size of the funding is equal (financial exposure).
The job structure of the large electronics company will be completely different from the small company, there will be a section dedicated to marketing, a section for customer service and a section for personnel and legal affairs, and all these jobs are in line with the Kuwaiti market output. In contrast, none of these departments will be found in small electronics stores. You can compare the job structure of a "huge" electronics company in Kuwait versus a small electronics store in Salmiya or Hawalli area. Who owns a hotline for customer service ?! Who has a legal receipt that has the terms and conditions ?! Who owns a marketing team ?! Both the small and the big companies sell electronics, but the difference is in the job structure, as the responsibilities and services that the big company does require more skills and a bigger job structure.
Certainly, small companies are no less important than big ones. Most of the creations and inventions emerge from small companies and their presence is absolutely necessary. At the same time, large companies offer the fastest and the strongest growth for employment, especially in Kuwaiti society and Kuwaiti education outcomes, so having both together is urgent and necessary.
And in another philosophy, if we assume that the current average funding size is 80 thousand dinars for the project, and thus the National Fund for Small Projects will be able to finance 25 thousand small companies. All you have to do is divide two billion dinars by 80 thousand dinars to request a single financing, so the result will be 25 thousand companies (in fact, the funding amounts are recoverable and this means the number of companies will exceed 25 thousand companies many times).
If the National Fund for Small and Medium Enterprises allowed the creation of 50 companies with a funding of 3 million dinars each, we would have been able to establish 50 large companies and 23,000 small companies. Hence, we note that small projects will not be harmed, and at the same time, we will have a new experience with larger companies.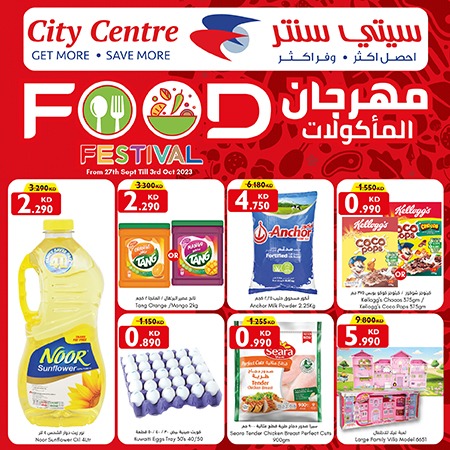 Read Today's News TODAY...

on our

Telegram Channel

click here to join and receive all the latest updates

t.me/thetimeskuwait