Unlike conventional cuisines, a traditional Bohri cuisine starts with dessert. Influenced by the tastes, flavors and culinary practices of Gujarat and the Middle East, the Bohri cuisine has finally started to generate a following in the Indian gastronomic scene
When I was about 10 years old, I was asked by a classmate what religion I belonged to. I responded by saying I am a Bohri Muslim. My classmate probed further and asked what that meant and I had nothing more to add. When I returned home that evening, it was the first of many times that I began to ask more pointed questions to my parents about our community's roots. All through my adulthood I have wondered why our identity, culture and cuisine remained a mystery to many. Especially our food, which has several similarities with tastes of Gujarat, where our ancestors first settled, and also includes dishes popular with other Muslim communities of India, yet has an identity of its own. Equally interesting are our culinary traditions, which are followed even today.
In the Bohra community, meals start with dessert, followed by a small appetiser and then the main course. Bohris eat out of a large steel plate called the thaal around which diners (about seven to eight) sit, on the ground, shoulder to shoulder. It is a highly territorial experience where we break the thaal (figuratively) into several pieces, like pizza slices, and serve ourselves the dish that is served at the centre of the plate. Before the meal begins, the thaal is prepared with a set of condiments at the perimeter and a namak dani (a small container of salt) at the centre. Condiments can range from a mint and coriander chutney, kokum and potato salad and pineapple boondi raita (a salad with curd dressing) to a bowl of lemon wedges, pickled onions with jalapenos, Bhavnagri chillies stuffed with mustard paste and peanuts.
The delicious lagan ni seekh – a popular Bohri dish made with marinated minced mutton set in a casserole and topped with beaten eggs before being cooked carefully over a slow flame.
Before the first course begins, the youngest person sitting at the thaal is encouraged to pick up the namak dani and offer salt to the rest. The idea behind starting a meal by tasting salt is attributed to its anti- bacterial properties but more importantly to its ability to activate our taste buds before the actual meal begins. Afer the salt tasting, we consider it auspicious to begin the meal with a sweetened rice dish called sodannu (100 grains of rice). Cooked with ghee (clarified butter), this fragrant dish represents the Bohri tradition of kharaas-meethas, where we alternate savory with sweet. This is done to constantly reset the palate and make sure that each course is packed with flavors. Bohri legend also says that having a little bit of sweet between the meal aids digestion.
The more ambitious Bohri thaals either replace the sodannu or follow it up with ice-cream or a souffle. This is followed by the first round of starters (or kharaas) – usually a plate of smoked mutton kheema paui samosas (flavored and smoked minced meat stuffed inside a hand-wrapped filo pastry). We take our food very seriously; a fact proven when you see a seasoned Bohra community member squeezing a few drops of lemon into a samosa (a deep-fried triangular savoury pastry stuffed with spiced vegetables or meat) before biting into it. The logic being that the lemon's acidity activates the smoke treatment given to the meat. The samosas can be accompanied with a second kharaas – a Russian cutlet (shredded chicken in a gooey white sauce with mixed
vegetables, rolled in breadcrumbs and egg and deep-fried to crispy perfection.) Sometimes our Gujarati roots stand out, especially in the naariyal kebab. This kebab is made out of desiccated coconut and garlic and is served with kokum chutney. Once the kharaas is over, the meethas (sweet treats) course is served.
Aer resetting the palate with the sweets, arrives the sumptuous raan in red masala – a leg of goat, marinated in spices for over two days, which is common in Bohri cuisine that believes in cooking in a slow, patient manner. The raan is marinated in the quintessential ginger and garlic paste with dhania (coriander), jeera (cumin), turmeric and a dash of chilli powder. Just before being prepared, it is marinated again for a few hours in curd and then cooked for two to three hours on a high flame until the mutton is melt-in-the-mouth soft. It is served with salli wafer (potato sticks) and coriander garnishing. A Bohri chef will avoid placing a carving knife with the raan – the idea is that the chef is so confident about the dish, that he/she knows that the meat will come off the bones with just bare hands. We like breaking bread or raan together as a community. The raan can be followed by the khichda or the Bohri variant of haleem. In this dish, various pulses are ground together and cooked with boneless mutton for around eight hours. This rich dish goes best with khammi roti, a traditional flatbread common among most Muslim communities.
Finally, the one or two sweet dishes later, the jaman or the main course, is served. It is usually a traditional dum biryani (a rice and meat dish) cooked with potatoes. In a country as vast and diverse as India, there are uncountable cooking styles, each more distinct and interesting than the other. It is, however, the traditional ways in which it is served that brings out the feeling of cultural integrity. The sense of harmony and the familiarity that comes with sharing a plate of food with friends, family and acquaintances is what allows us to celebrate our many differences together and in style!
MUNAF KAPADIA
Munaf Kapadia is the CEO (Chief Eating Officer) at the Bohri Kitchen, a homestyle eatery where 14 people are treated to a mouthwatering six-course meal. Munaf let go of his 4.5 year career in Online Advertising to pursue his love for the culinary arts and keep his mother occupied with her sincere cooking skills.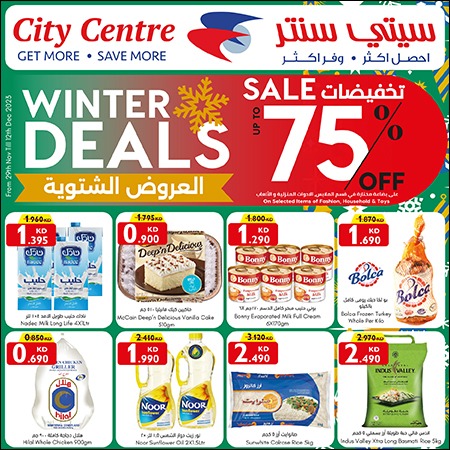 Read Today's News TODAY...

on our

Telegram Channel

click here to join and receive all the latest updates

t.me/thetimeskuwait