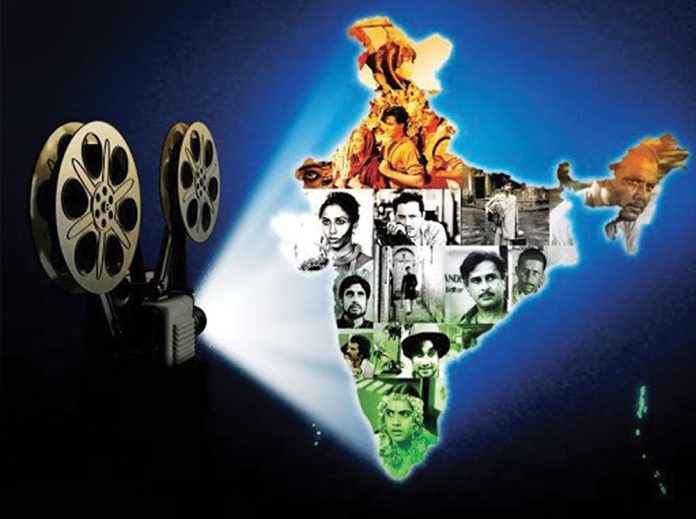 When we talk about Indian cinema, what is the first thing that comes to your mind? Bollywood!
Of course Bollywood does have a huge audience but Indian cinema is more than that. Cinema of India consists of a wide range of films with Mumbai, Kolkata, Chennai, Thiruvananthapuram, Kochi, Bengaluru and Hyderabad being the major centres of film production. Over the decades, Indian Cinema has been the source of information, entertainment and education. Cinema is a powerful means of communication, a mirror of society, a cultural agent of change and a source of history.
With so much of ethnic diversity and languages being spoken all over India, how one could expect Indian Cinema to be left untouched by varied influences. There are films in Hindi, Tamil, Telugu, Malayalam, Kannada, Bengali, Bhojpuri, Assamese and what not. The Hindi language film industry is known as Bollywood, the largest sector representing 43% of box office revenue. The other 36% revenue is shared by both Tamil and Telugu film industry and the rest by others.
Starting with the first commercially hit movie Raja Harishchand (mute movie) to the first audible movie Alam Ara to the recent releases like Mission Mangal or Chhapaak, Indian cinema has grown and evolved to give its best to the viewers—thus entertaining and teaching millions at the same time. For the records, India's first film was Ram Chandra Gopal (R.G.) called Pundalik that was released on May 18, 1912. The film was based on the legend of a famous Maharashtra saint. Dada Saheb Phalke's film Raja Harishchandra was released on May 3, 1913 and it was a milestone in the journey of Indian cinema. Phalke's long lasting contribution to Indian cinema earned him the title of 'Father of Indian Cinema'.
With films of different genre, the role of Indian Cinema is too diverse. Films like Golmaal, Dhamaal, De Dana Dan, Bhagam Bhag, Housefull, etc. have not failed to entertain the people through their humour, not only in India but people across the world. On the other hand, deep message-oriented movies like Lagaan, Slumdog Millionaire, and Super 30 have shown the sufferings of unprivileged people and how they succeed in overcoming all adversities to make a difference to themselves as well as to the society—thus imparting hope in viewers and giving a message that "Born poor is not a crime but dying one is". These inspiring films are laced with a powerful message that with hope, dream and hard work, everything is possible.
Bollywood has never failed to empower women too. From time to time it has made historical movies to show the society that, "If given freedom, women could do what the society believes they cannot". On one hand Manikarnika has shown that how women have fought Britishers for the freedom of India and that whether it is 1857 or 2020, women at times can manifest the virtues of Goddess Durga if required. On the other hand movies like Mary Kom and Saand Ki Aankh have biopics of living legends. Mary Kom, the six times World Boxing champion who has made a global mark by her talent and skills, is a true inspiration to all the women across the globe. She is an inspiration to all those who give up their career giving excuses.
It is believed that the movie Border has been watched by every second person of the country. The movie which has depicted the Battle of Longewala is the inspiration for the youth of the country to join armed forces. Years after that "URI: The Surgical Strike" has led to a new surge of patriotism in millions of countrymen. It has shown how Indian Armed Forces operate in extreme weather conditions, defending our borders, protecting us from dangers. It has shown how they are always ready to sacrifice their lives for their country. For them service is always before self. Let's salute to their indomitable spirit.
When we talk about romantic Bollywood movies, what name comes to your mind? King Khan of course. From Dilwale Dulhaniya Le Jayenge to Kuch Kuch Hota Hai, from Main Hoon Na to Kabhi Khushi Kabhi Gum, from Mohabbatein to Devdas, from Kal Ho Na Ho to Rab Ne Bana Di Jodi, from Veer Zara to Ashoka. Bollywood and romantic movies of King Khan are inseparable part. They have enthralled the audience with the plot as if they are in another world.
Mars Orbital Mission would have remained in ISRO archives and YouTube videos if Mission Mangal starring Akshay Kumar had not been released. The movie has beautifully depicted the work of our Scientists and Engineers to reach Mars with a limited budget.
The work of Arunachalam Muruganantham would have remained only in the files but for the release of Padman—The man who made sanitary napkins at low cost, challenging the social stigma of people who think bleeding is a crime. The movie was a hit not just in box office but also in making a positive impact on the thinking of the audience.
Remember the movie Toilet—Ek Prem Katha? The one which showed the living condition of women who have to go out in open to answer nature's call. It has powerful message to the people who believe that making toilet in home would bring bad omen to them and the family.
There are a range of movies packed with entertainment as well as social message—some influencing, some informative, some creating thrill. Besides, Indian Cinema is also the one which earns huge revenue annually. It gets revenue not only from the people of India but also from other countries like China, Japan, Pakistan, Sri Lanka, etc. In an era where our imports are always more than our exports, it is our cinema which has been reversing this trend.
Certainly Indian Cinema has played a major role in our lives in innumerable ways. Indian Cinema with its far-reaching appeal has the power to influence the thinking of the people. They have the potential to change the society and social trends. Long live Indian Cinema!
The celebration of India Cinema and the recognition of India's cinematic excellence the world over is set to manifesting India into the 'content hub of the world'. Today the flavour, choice and narrative have shifted from Eden in the West and settled in the East. India's journey has been beautifully captured and narrated through cinema and as we mark 'Azadi Ka Amrit Mahotsav' we must recall the crucial role it has played and portrayed in our fight for independence, be it through turbulent times or in our triumphs.
Today the media and entertainment sector is a significant contributor to the Indian 'creative' economy and also for projecting India's soft power abroad. The Indian government has envisioned and spearheaded major initiatives over the last eight years to boost co-productions, film shoots and film facilitation in India. States such as Uttar Pradesh and Madhya Pradesh amongst others have taken the lead through film facilitation policies and providing co-production opportunities.
We are seeing that within India and across the world, the nature of the media business and content creation, consumption and distribution has changed. The advent of Al, virtual reality, immersive technology such as the metaverse, presents immense possibilities to India's IT skilled workforce. According to reports, the OTT market in India is predicted to grow at 21% annually to nearly USD 15 Billion by 2023. Today Indian platforms outnumber foreign ones and there is a gold rush amongst broadcasters as well as telcos to set up their own platforms.
India is bustling and hustling in its towns and villages. India's tales and talent from the hinterland are capturing the imagination of filmmakers and movie lovers, both in mainstream cinema as well as on OTT platforms-and winning awards on the way! With this in mind India is organizing more regional film festivals across the country, of which Ladakh, Kashi and J&K have been organised.
Looking ahead, one can boldly say, what India creates today is being consumed by the world tomorrow. India is poised to take another leap as nearly 300 million citizens are set to connect online as India marches ahead in cementing its space in the commerce of the M&E sector. Government policies are aimed at boosting India's media and entertainment ecosystem, which is a sunrise sector expected to generate USD 50 Billion annually by 2025.
The opportunities India offers to the world to connect, communicate, create and in terms of choice as well as consumption are unlike anywhere in the world. And that is why the land of storytellers is in the spotlight of the cinematic world today.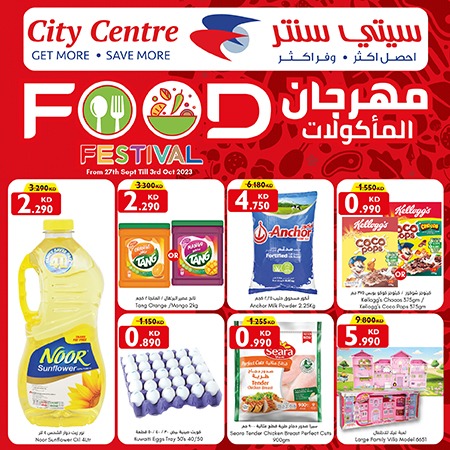 Read Today's News TODAY...

on our

Telegram Channel

click here to join and receive all the latest updates

t.me/thetimeskuwait