Where were you when Iraqi forces invaded Kuwait ?
Ibrahim– I was living in Kuwait with my wife and two children. I was an electrician at the time. On August 1, 1990, I went on vacation to Lebanon with my family, as we did every year. I had no idea what was going to happen the next day. And on August 2, I heard on television that Kuwait had been invaded by the Iraqi army!
Camille– I was in Kuwait, direct seller (mandoub) for a household equipment company. On August 2 in the morning, as I was leaving for work, I saw soldiers everywhere in the streets and at the crossroads. It was only when I came close that I realized that they were Iraqis. They ordered me to stay at home. No way to leave the house for two weeks!
What did you decide to do then ?
Ibrahim- I was in Lebanon, I wanted to return to Kuwait despite the war and the occupation. We had an apartment and a car. I wanted to go back to help my Kuwaiti friends. Also I had a job waiting for me … at least that's what I thought! I left with my wife, but our children remained in Lebanon. On August 15, we decided to hit the road: taxis took us to Syria, then to Jordan, then to Iraq (I returned via Rweishat). It took us two days, but we made it to Kuwait.
Camille- After a few weeks at home, we were allowed to go out again. Without money (you couldn't withdraw from the bank), you couldn't do anything. So I decided to open a small bag and suitcase factory. It allowed me to survive.
How was the situation in Kuwait ?
Ibrahim : I returned to Kuwait, I was shocked to see a devastated country. I did not expect this. Many buildings were destroyed. Public services were no longer functioning. The streets were deserted. The stores were closed. They had been looted. Even houses had been visited and stolen. We found our apartment in the Hawali district. Alas, the front door had been forced open. Fortunately, the looters had taken almost nothing. However, my car was missing.
Camille : The Iraqis imposed new license plates on us, which read "Kuwait Province". If we had Kuwaiti plates, or if we had Kuwaiti money, we could be fired at without warning.
What have you done to survive, since there was nothing in the shops ?
Ibrahim : That's right, there was nothing left in the stores. Only a few rare bakeries were still open. The running water was no longer working. In addition, the Kuwaiti dinars were no longer worth anything.
I started looking for work. It was day to day: transporting food, repairing electrical wiring, helping Kuwaitis (they had to stay concealed and could not leave their homes). Everyone was operating in survival mode.
Camille – We would go shopping in improvised markets (souks) in several neighborhoods. There was a souk at the roundabout on Amman Street and another at the Kurdish roundabout in Hawali. You had to be imaginative to find essentials.
How did you end up working for the Embassy of France ?
Ibrahim : Quite by chance, I was put in contact with people who worked for the French Embassy, which was in the Jabriya district. It was closed and the building damaged. But a certain Madame Maha was in charge of watching the building. We officially reopened the embassy on March 1, after the liberation. French soldiers hoisted the tricolor flag. They had to inspect every room and to demine if necessary. I helped the diplomats and the military run this embassy, which took a few weeks. Since then, I have not stopped working for the French Embassy in Kuwait. So today I'm celebrating 30 years of good and loyal service!
Camille : Same as Ibrahim: I offered my services when the French decided to reopen their embassy. This became possible when the French military arrived. The Iraqis had left a lot of weapons in circulation, fueling trafficking, crime and insecurity. There were many checkpoints in the streets. To maintain law and order, the Kuwaiti soldiers were assisted by other soldiers from brother countries: Saudi Arabia, UAE and Oman.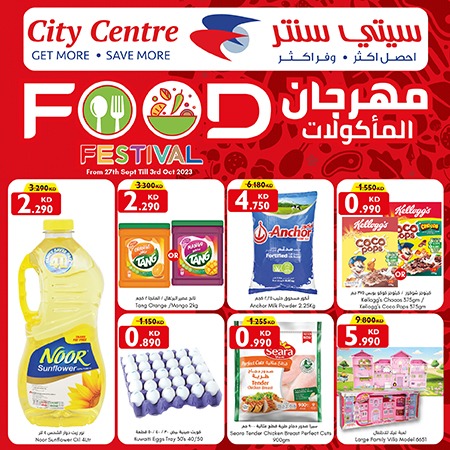 Read Today's News TODAY...

on our

Telegram Channel

click here to join and receive all the latest updates

t.me/thetimeskuwait